One of the most important pieces of equipment for a baseball or softball player is cleats. Cleats are worn to prevent players from sliding on the dirt when they're running, and being able to grip the grass in the outfield for stability. Here are some cleats and some shoes and sandals to wear before and after the game.
You can't go wrong with Nike brand and these great-looking boys' cleats are available in four colors. With a free Nike+ membership, you can get free shipping on all of your Nike orders.
Free shipping and free returns for Nike+ members every day at Nike.com. Login or sign up to become a member.
These 3/4 high-top boys' cleats are available in three colors and come in a variety of youth sizes. Your player will look rad in these.
Another pair of great classic looking cleats is this Nike Vapor set. Comes in 4 different color styles at a great price.
These awesome softball cleats are great quality and look super-cool. Available in four awesome colors and various kids' sizes.
If you're looking for an inexpensive starter pair of cleats, this Easton brand is a high-quality pair for the price.
My kids love to wear these before and after the games. These are easy to slip on and off and fit easily into their ball bags. These are a must-have.

NIKE AIR FORCE 1 ULTRA MID FLYKNIT
This a great pair of shoes to wear before and after the games. Nike really has a great selection of top-quality shoes for kids that will hold up and last.
Check out the great selection of shoes and gear at: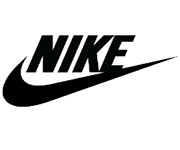 Share This: