When you're a baseball family like ours, you love gifts that are geared toward baseball. Check out these great gifts for the baseball-loving men in your life.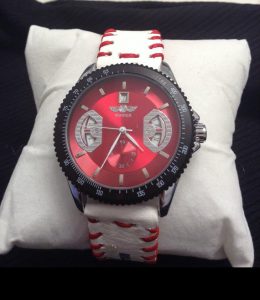 Winner baseball watch face with STANDARD strap
How much would a baseball dad love getting this watch for Father's Day, a birthday, or Christmas. I love it!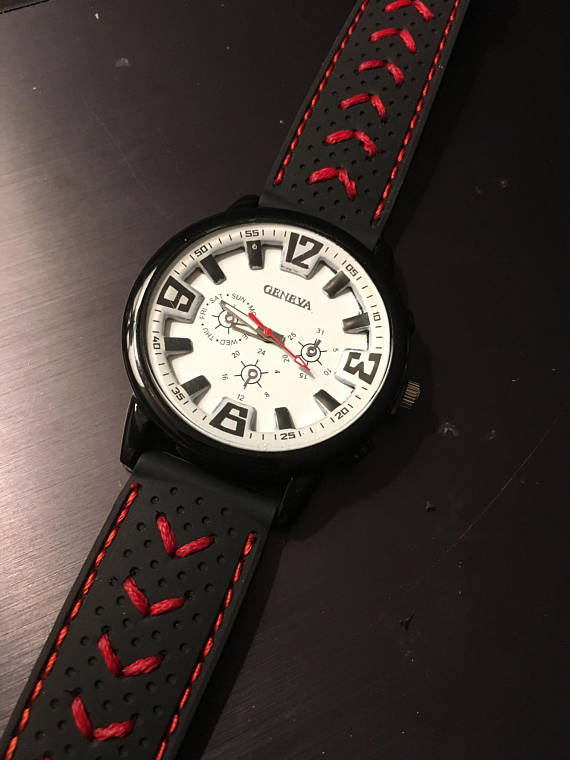 What a super cool gift to give that special baseball dad. Guys love gadgets and this is one that baseball dads will use for sure. This pocket radar gun is small enough to fit into Dad's pocket and it works great.
This Bushnell velocity speed gun is an awesome gift for a baseball or softball dad. Not only because of the great price, but because it gets great reviews and people say it works as well as the $2,000 models. How fun would it be to know the actual velocity of your kids' pitches?
Great gift ideas from Nike
This Nike Men's Baseball shirt is great for early morning games or semi-cold weather.
These sweet men's Nike sunglasses make a great gift for that baseball or softball guy in your life. Check out Nike's free shipping by signing up for a FREE membership to Nike+.
Your guy is going to need something to carry his gear in, so why not this cool Nike backpack. This is a large backpack with plenty of compartments for carrying multiple items, and has adjustable straps.
Cool gifts from Amazon.com!
Amazon.com has a great selection of MLB folding chairs so your baseball guy can have a chair from his favorite team.
Check out this chair…it has it's own cooler! It also has a side table with expandable shelves and backpack straps for carrying. The back of the chair also has two sturdy loops for securing an umbrella. They really thought of everything with this chair. These are also available with your favorite MLB baseball team logo.
Dad's really love toys and why not give them a way to record practice or a game, or take pictures from above? This drone is a super cool gift for any baseball dad.
This is a super cool gift. It's a powerful portable solar charger that can be taken anywhere and will keep all your cameras, iPhones, iPads and any other devices charged. All you need is the sun!
Check out this awesome collection of baseball and softball TShirts at SunFrog.com:
For a larger selection of Baseball T-shirts, visit my page: Baseball and Softball T-Shirts & Hoodies
Check back soon for more baseball and softball gift ideas for men!
Share This: