If you are a baseball player, you should have a clear understanding of how to replace the grip of your bat. Then you will be sure that you don't need to depend on anyone else to get the grip replaced. As a result, you can ensure top performance of your bat at all times.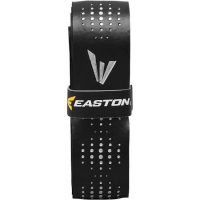 Materials Needed:
New bat tape

Rag for cleaning

Isopropyl alcohol

Gloves

Utility knife

Paper towels

Electrical tape
How to apply the grip tape:
Below are the steps that you must follow when you are replacing the grip of the Easton S650 bat. This procedure can be followed when replacing the grip of almost any bat, as well. 
To begin, put the baseball bat on a firm, solid surface. It's easiest if you let the grip section hang over the edge of something, therefore, it would be best to use a table for this part. Now you will need to create a line on the top of baseball bat grip. This can be done with the assistance of a marker. For the next step, use a utility knife to cut the tape at the position where you indicated with the marker. Then you can peel off your old grip.
The second step is cleaning the bat where you removed the old tape. Before you proceed, you should put on the gloves. Keep paper towels below your bat, so that you can easily catch the residue. Now you can apply a residue cleaner such as alcohol, on the handle of the baseball bat, so that the bat will be clean for the new grip tape. After that, you can simply scrub off residue from the bat. 
For the third step, sit on a chair and hold the bat between the legs firmly. Then you can keep the knob upwards and start wrapping. Starting with the unfinished edge of the tape against the knob, start wrapping from the knob of your baseball bat and then proceed with a spiral motion, until you come to the mark.
Once the wrapping process is completed, you will need to hold the baseball bat in the same position, while sitting on the chair. Then you need to put a piece of electrical tape at the end of the wrapping to make a tight seal. Follow the same motion as you did with the grip tape being careful that the new layer is applied evenly on top of the old layer.
Now you have come to the last step. Most grip tape comes with a piece of finishing tape to cover the electrical tape, and give the grip a professional look.
Now you should have a clear understanding of the steps that you must follow when wrapping a baseball bat with grip tape. If you follow these steps, wrapping the grip of any bat will be a hassle free experience for you.
Share This: