Guest post by Ashlie Lopez
Diverse conclusions are derived from a number of life experiences, but the best way to learn from them is through one of America's favorite sports. Baseball or any sport is not just about disciplining the younger generation or teaching them about the rules of the game, but it also involves teaching them the difficulties of life and how they can respond when faced with a challenge. The younger generation is more energetic and sensitive about these issues and instructing them on how to handle different situations is of paramount importance. The jobs of the coaches make them valuable individuals in our children's lives by teaching those ethical values and sportsmanship, which is far beyond their childhood sports trivia knowledge. The growth and development of all the players are equally as important as their desire to take sports and their daily life responsibly.
In this article today, we will review some of the imperative work ethics which are built-in to baseball players on the field, but they can also be used in their daily routine to improve the quality of their life.
1. The Wonders of Discipline:
We are all aware that baseball teams around the world have the most talented people with tremendous physical and mental abilities. They work on themselves by taking their training an extra mile. Practice is a disciplined routine of morning exercise sessions and a healthy diet. They are taught to be on time wherever they are going. If we apply all these disciplines of healthy lifestyle and punctuality, we will be able to get more rest and will feel alive. The coaching instructors always urge their students to see beyond their physical and mental capabilities which can be applied to improve the quality of your daily routine.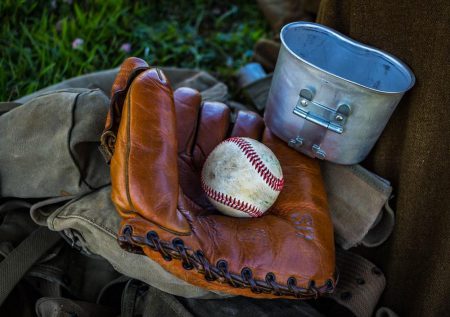 2. Respect the Learning Curve:
Professional athletes are ordinary individuals like everyone else. Some of them like the natural training curve, but others are not very enthusiastic about it. Training is the process of preparing towards achieving a greater goal like winning international matches. Something as significant as the training of players takes time and energy to get through the difficult and challenging process. These players end up learning precious lifelong skills. The basics of work ethics are to respect the learning process and being prepared.
We all struggle to take responsibility for some of the adverse decisions we make in life and are excited to brag about the successes of other decisions. Baseball players are taught to take responsibility for their actions and given an option to make decisions which will allow them to be in the best position on the field. In this way, they become responsible members of society as they don't blame anyone and take full ownership of the tasks the complete. If you apply this quality in your daily life, you will be able to determine the best course of action for your life and a road map to implement your ideas.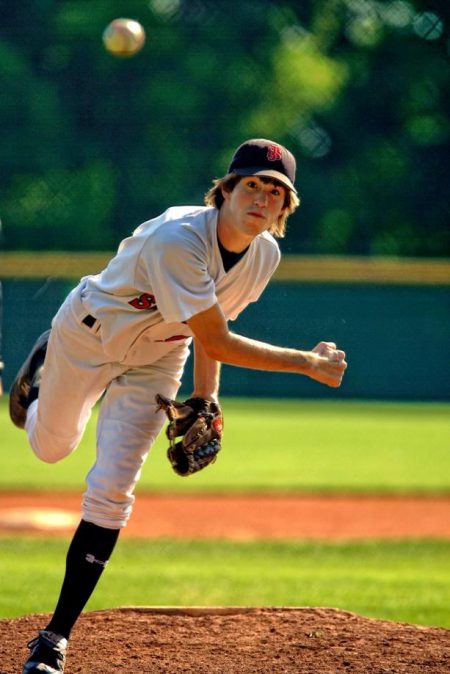 A winner who has bad sportsmanship rubs all his triumphs in others' faces. Usually, people don't like to hang around with someone who behaves like this. Athletes are taught to win with grace and dignity. This is one of the most critical aspects which we cannot see in our daily lives. Practicing humility and being humble will take a person to the path of tranquility. The key to success is to be a better person than you were yesterday. It is also imperative to treat people with respect who criticize you and absorb the constructive aspects of the conversation. Human beings have lost touch with their humanity and they sometimes don't tolerate people around them very well. A peaceful and unpretentious attitude brings people closer and cleanses their hearts of any ill feelings.
5. Working Under Pressure:
This is a skill commonly required in fast-paced professional environments. Making the right decision shapes the personality of a sportsman skillfully and personally, as well. The pressure players put on themselves during the game are identical to the stresses and strains of our everyday lives. We have moved to a fast-paced economy where you have to take on extra pressure in order to prove yourself worthy. In this situation, keeping calm and focusing on the issues at hand is the one of the toughest jobs in the world. Therefore, if someone is a baseball player with the skills to deal with the stresses of the game, he will be an expert in managing his emotions and improving concentration when it comes to solving problems.
Habits learned on the baseball field like dealing with failure, keeping calm under pressure, and presenting yourself as a humble person, benefit people during the course of their lives. The key is to become the best version of yourself every single day. Wearing your smile amidst calamity and struggle can be difficult, but it becomes an enjoyable endeavor if you see your loved ones smile because of you. Baseball is indeed one of the greatest sports of all time and it teaches you how to score your goals in the game of life as well.
Share This: