I've heard quite a few parents asking around whether it's better for their kids to play Little League baseball or Pony baseball. Some people don't even know there's a difference or that Pony baseball even exists. There is plenty of information online regarding the factual differences such as age requirements and field sizes, but having had my kids in both leagues, I can provide some insight on what I feel are the advantages and disadvantages of both leagues.
First, let me explain the main differences of the leagues. Little League baseball has been around longer and has a much more well-known history and tradition. The ages of play conform somewhat to the design of typical baseball leagues where players are drafted by their ability and they have farm leagues, AA leagues, AAA leagues, minor leagues and major leagues. They also have T-ball divisions. In Little League baseball, ages can vary as much as three years in a division, with 9-year old players in a division with 12-year olds. This is decided by the player's ability from the previous year of play and/or how they look in tryouts.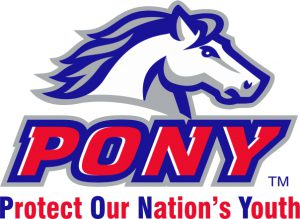 In Pony baseball, players are put into divisions by age groups of two years. They start in T-ball which is for 3 & 4 year-olds, then move up to Shetland division for 5 – 6 year olds, Pinto division for 7 – 8 year olds, Mustang division for 9 – 10 year olds, and so forth. Leagues have a little flexibility to make their own rules for playing up, but for the most part they stick to those guidelines. The thinking is that players won't have that much difference in ability within a two-year span, so kids will be more comfortable playing in their leagues with other players closer to their own ages. While I disagree that the ability level doesn't vary that much, there can be some advantages for the league to place players this way. First off, it's not subjective, so no one is deciding what division the kids go into. Also, you know every year which division your child will be in, know what rules they will be under, and what equipment they will need.
Next, there is the rules difference which was the reason we chose to have our kids play in Pony baseball to start their baseball careers. The two leagues are similar until the age of 9 – 10, and then Pony becomes more like real baseball with lead-offs, steals, and pitcher pick-offs. In Little League, the players don't lead off or steal (unless there is a passed ball) until they are 13. Since my kids also played on travel teams, I feel they had a little advantage in knowing how to steal bases, and as pitchers they were able to develop pick-off moves a little earlier. The rules are the same for Pony baseball as they are for tournament play, so at this younger age, I think the Pony players have a slight advantage.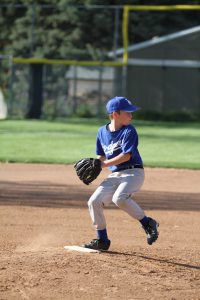 At the age of 10 – 12, Little League has the major division which is the division that goes to the Little League World Series. Even though they can't lead off and steal, the players are chosen for this division by ability and you may even have a couple of 9-year olds playing up in majors. In my opinion, this division is more competitive than the Pony Mustang and Bronco divisions because the best players are "pulled up" from the minors. Less talented players will stay in the minors at ages 9, 10, and 11. At age 12, players must be pulled up to majors. In Pony baseball the 9 – 10 division (Mustang) and the 11 – 12 division (Bronco) are made of players of every skill level, so the teams just aren't as good. At the major division level, we decided to move our kids over to Little League because we just felt it would be more competitive for them, and we also liked the potential opportunity for the Little League World Series run. It's just my opinion and some people may disagree.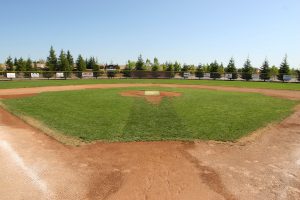 Another difference is the size of the diamonds between the two divisions. In Little League, children play on a diamond that has 60 feet between bases. At age 13 they move up to a full-size diamond that has 90 feet between bases. This can be quite a big jump, especially for a small 13-year old. Pony baseball scales the size of the diamonds to match the physical capabilities of the players within each division. Pony scales their diamonds as follows:
50ft bases for Shetland 5 & 6 year olds
60ft bases and 38ft pitching for Pinto 7 & 8 year olds
65ft bases and 44ft pitching for Mustang 9 & 10 year olds
70ft bases and 48ft pitching for Bronco 11 & 12 year olds
80ft bases and 54ft pitching for Pony 13 & 14 year olds
This makes some sense because the younger kids can get used to pitching from a little longer distances as they grow. I don't really feel like it makes a whole lot of difference until the 13-year old age, when the jump is larger for Little League. If your child also plays travel ball, these same distances apply.
There are upper divisions in both leagues for kids 13 and up. In Little League there is also an intermediate division which has 70 foot bases and 50 foot pitching, very similar to Pony Bronco. The rules are the same with lead-offs and steals, but many leagues don't offer the intermediate division because of the lack of enough players. The junior division is for kids 12 – 14 years of age, similar to the Pony division in Pony baseball, and the senior division is for 13 – 16-year olds, similar to the Pony Colt division. Pony and Little League also have divisions that go beyond age 16. For both Little Leagues and Pony leagues, the numbers of kids signing up dwindles at these ages because many of them go off to play high school ball. These can be great, fun leagues for kids who don't make the high school teams or just want to play for fun.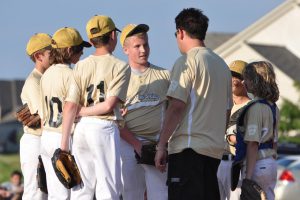 I always felt like the mentality of the parents was very competitive in Pony league in the younger divisions. At the league where our kids played, the Shetland and Pinto divisions were always very good, but this lead to some kids not playing as much. Some of the coach dads were more concerned with winning than developing players, so the less talented players got left in the dust. I think that if you want your child to learn and have fun that Little League is probably a better bet, especially if he or she is not a stud athlete. I think you will get some of that "Daddy ball" mentality at any league you go to, but in my opinion, it's just more prevalent in Pony ball.
So in summary, the way we did it was to have our kids play at the Pony league until the age of 11. At that point we moved them to Little League in the major division. You will want to check with your leagues for local boundaries because they can be strict as far as where you live or where your child goes to school, especially for Little League. Pony boundaries are more relaxed, but some may restrict your child's options. Also, at age 11, our kids had to compete in tryouts to make the major division, unlike Pony where they were placed there based on age. We are very comfortable with the decision we made to move them, and I wouldn't change it if I had it to do over again.
Share This: