Planning ahead for a baseball or softball tournament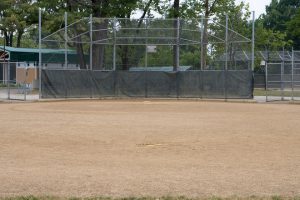 If you're new to the travel ball parent thing, you might not know what you'll need to plan for a baseball tournament. Most travel ball teams will do tournaments away from their general area and there are a few things you can do to make your life easier with your traveling player.
Book a block of rooms
One of the most important things I recommend for travel teams is to book a block of hotel rooms in advance. This way, the team can stay together at the same hotel and the kids can hang out and maybe hit the pool together after the day's games. Most hotels are familiar with groups like this and won't have a problem reserving a block for you.  I highly recommend Booking.com for finding the best hotels for cheap prices, especially with all of the other expenses when you plan for a baseball tournament. They always have really good deals on hotel rooms and offer free cancellation for most rooms.
Extra baseball pants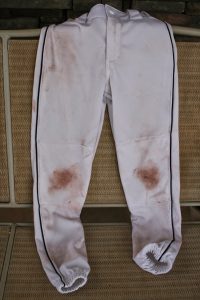 Another thing I recommend is bringing extra kids' baseball pants. Many tournaments start early and end late in the day, and could be Friday through Monday, and some hotels and motels don't have a laundry room or a place to wash clothes. And you don't want to be washing clothes in a hotel room, it's not convenient (I know). I've tried washing my kids' baseball pants in the sink at hotels and they never dry in time…unless you're staying in the desert. In that case you could hang them on the car window for 15 minutes, but it's a lot easier to just bring an extra pair or two just in case. Usually, a team will have different jerseys, but pants are something a lot of people don't think about. You may also need to have different colored baseball pants.
Activities for your other kids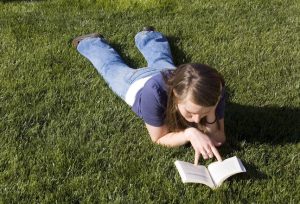 Many families have extra kids who will be going to the tournament games and sometimes they get really bored if they're not playing. Make sure to plan ahead and bring some games, a book, magazines, an iPad, or other items to keep the other kids busy and entertained. A tournament weekend can be long and there's a lot of sitting around, and can cause frustration for the kids who are tagging along. For more ideas on activities, visit my page: Ways to Occupy Bored Baseball Siblings.
Snacks
This is an important one for me because I don't like to eat snack bar food all weekend. You'll be very happy if you plan ahead for a few good snacks for travelling like fruit, granola bars, sunflower seeds, peanuts, or other things your family likes. You may be able to get these at the snack bar, but they'll cost you twice as much. Some tournaments discourage you from bringing your own food because they want you to contribute to their snack bar, but they might not have healthy options or non-meat options for people. It's always a good idea to bring a few things just in case.
Bring an extra small ice chest
When we go to tournaments, sometimes we bring a large ice chest with all of our drinks and cold snacks for the whole weekend. and we might leave it in the hotel room or the car. It might not be convenient for you to keep it with you, so you could bring a small ice chest for the day with just a few drinks and snacks. There are many nice options for small coolers and they can make your life easier with all of the things you already have to carry.
Bathing Suits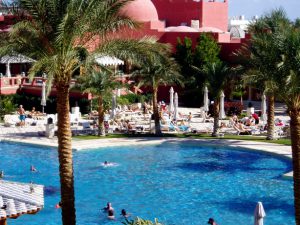 Your hotel might have a pool and a lot of people forget to bring swim suits with them, so the kids end up swimming in their underwear.  It's cute when they're three, but your 13-year old might not look so precious in his tighty-whities at the pool area. Bring swim shorts and bathing suits, and maybe even some beach towels for those afternoons off between games.
Miscellaneous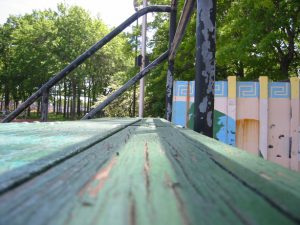 Make sure to bring some cash with you. Most snack bars don't take credit cards and if you do get hungry or thirsty and can't leave, you'll want some cash to get something. Some other ideas for what to pack for a tournament are bleacher chairs, shade umbrellas, jackets,  sun hats, and sunscreen are also good things to bring along. You never know when the weather could change and no one likes to get sunburned.
Make sure to bring your cheering voice!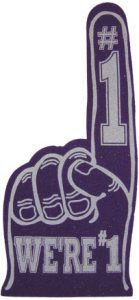 Tournaments can be very fun and enjoyable. And, kids love to stay in hotel rooms and spend time hanging out with their buddies. You will have a much better trip if you plan ahead for these things and don't have to worry about running to the store to buy something. All of your time and energy can go toward being a great baseball or softball fan to your favorite players. Have a great tournament trip!
Share This: