As we transition to a new season of baseball, we need to pay attention to the new bat rules for 2018. Not only are Little League bat rules changing, but the new rules affect other leagues as well.
If your child plays in any of the following leagues, as of January 1st, 2018 they must be using a bat that falls under the new USA baseball bat standard (USABat).
American Amateur Baseball Congress (AABC)
Babe Ruth Baseball/Cal Ripken Baseball
Dixie Youth Baseball
Little League Baseball
Pony Baseball
New Customers at Easton.com can get 20% OFF their entire order + FREE SHIPPING with coupon code: FIRST20.
These new bat rules do not affect USSSA travel baseball, so kids that play travel ball only can keep using the bats they have been using. The new rules state that the leagues listed above will allow new USAbat approved bats in both 2 1/4″ and  2 5/8″ for ages 14 and under (not including Tee-ball). Also, the new standard "will not have a drop weight limit so young players can use bats made with light weight materials."
For Little League, the Tee Ball, Minor Division, Major Division, Intermediate (50/70) Baseball, and the Junior Baseball Divisions will be affected for all regions. Also included with the new rules are all Challenger Divisions. The Senior League Division will continue to be governed by the BBCOR bat standard and the BBCOR standard will also remain for high school bats.
Tee ball bats (lengths 26″ and shorter) don't have to meet the standards of the new USABat program, but the participating leagues will require them to have a USA Baseball mark on them. USA Baseball will have a sticker program available to allow individuals to purchase stickers for bats they bought before the program was implemented. I guess they just want every bat to have the same markings for consistency.
If you're looking for a travel ball bat, my 14-year old son (13U) has been hitting all season with this Easton Mako Beast on the travel circuit and hits bombs with it. Half the kids on the team have been using it because it has so much pop. This bat will probably not be affected by the new rules if it's being used for travel ball games, however, one of my readers told me that her travel team will adopt the new bat standards and she has heard that her whole state is adopting the new standards for travel ball. It may be best to wait and see if Easton comes out with a new Mako Beast model.

Many of us whose kids play in both leagues and travel ball are already used to having two different bats, but one of the benefits of the changes is that Little League, Cal Ripken, Babe Ruth, and AABC will be able to use the larger 2 5/8″ barrel bats under the new rules.
"USA Baseball has concluded that recent advancements in science, engineering, technology, and the materials available to fabricate non-wood bats, now allow the manufacturers to construct youth bats that can perform at a wood-like level through the entire range of lengths and weights of youth bats."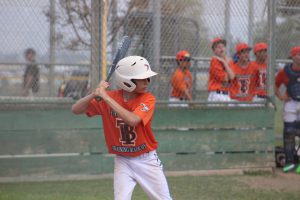 They state on their website that safety is not the reason for the USA Baseball bat rules changes, and that baseball is still one of the safest sports to play. They believe that "a wood-like standard will best provide for the long-term integrity of the game."


It was announced about five years ago that these new changes were coming, giving companies the time to adapt their standards and build new bats accordingly, but some consumers will probably feel like this has been suddenly sprung on them, and will be frustrated that they have to go out and buy new bats. I'm hoping that a lot of people were able to hold off for 2017 on buying new bats for their players knowing that the new rules would make them obsolete.
So how do these new rules work? Well, it's fairly simple…all you need to do is buy your child a new bat bearing the USABat licensing mark. According to Easton on their 2018 bat rules page, they won't have the new bats for sale until September 1, 2017. Other bat manufacturers will have their new USABat approved bats available on September 1st, as well.
The USABat logo will look like one of these: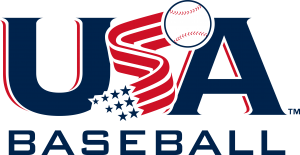 In addition to the new rules for composite and metal bats, players will be able to use one-piece wooden bats as well and they don't have to have the USABat logo on them. You can refer to the USA Baseball website for more information. In this video, the director from USA Baseball and reps from Wilson Sports, Pony Baseball, and Little League Baseball talk about the new changes.
If you're wondering what size bat to get for your child, my page Starter Baseball and Softball Gear for Beginners has a handy bat size chart.
Share This: