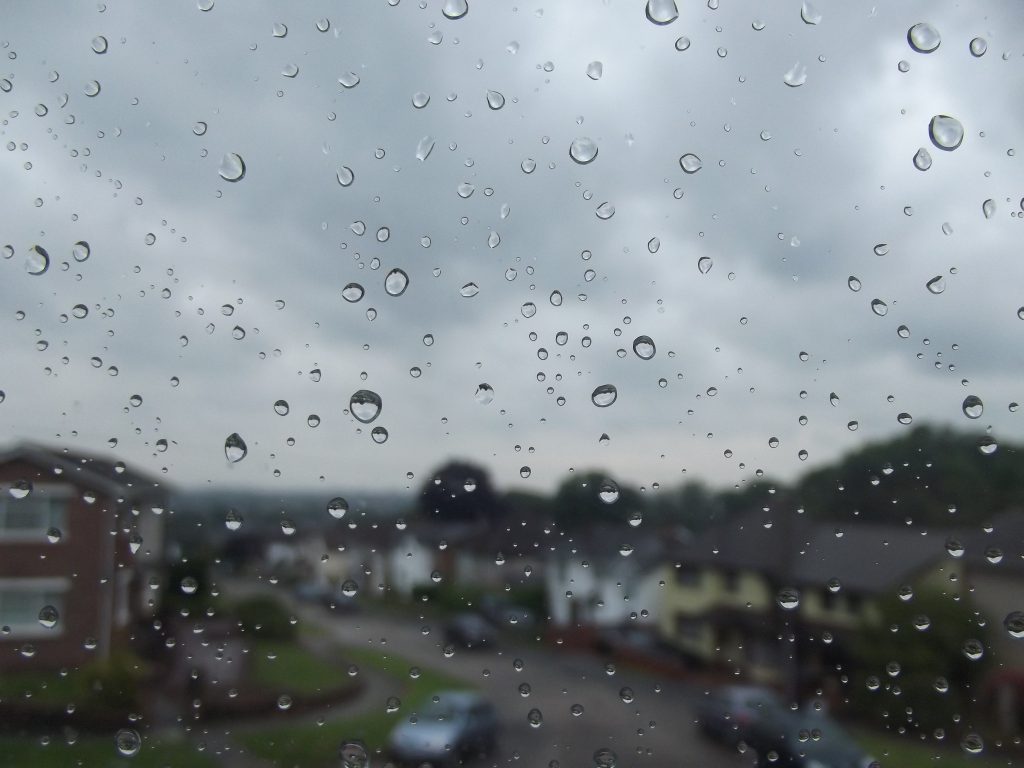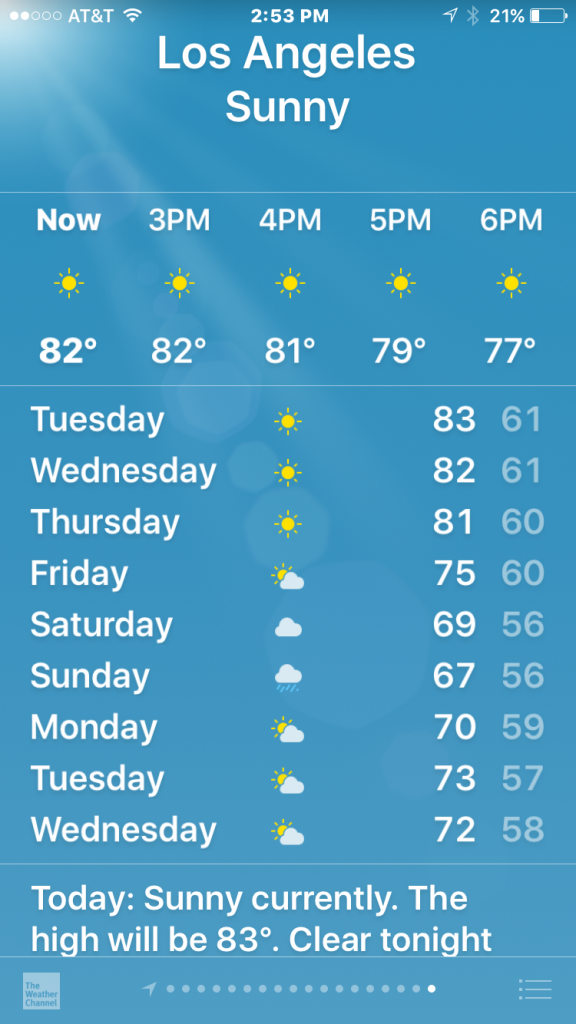 The forecast shows rain this weekend and we have a tournament. I don't know about your kids, but mine are really bummed out when their baseball game is rained out. Even though it doesn't rain much here in Southern California, it sure puts a damper on your weekend when you're really looking forward to some baseball.
So, what can we can do on a rainy day when it's too wet to play? I have some ideas for fun things to do when it's raining, with a baseball theme.
Watch an awesome baseball movie
There are great kids' baseball movies that they absolutely love, and if they haven't seen them, I highly recommend The Sandlot, The Bad News Bears, Field of Dreams, and A League of Their Own. These are great movies to have in your collection because kids love to watch them over and over. Serve some ball park hot dogs, cracker jacks, popcorn, and peanuts. Movies on a rainy day are the best! Maybe invite some of the team over and make it a little party and they could even wear their baseball jerseys.
Play baseball video games
Baseball video games are another super fun way to keep baseball in your rainy day. PS4, Xbox, and Wii all have fun baseball games.  If you have an Xbox Kinect sensor or a Wii, you can even swing the bat which makes it extra fun. I really still love the Wii because of all of the action games they have for it, and it gets you up and moving. The baseball games for PS4 and Xbox are pretty sophisticated and may be harder for little ones. And who knows…maybe playing these games helps you improve your batting swing.
Do some baseball crafts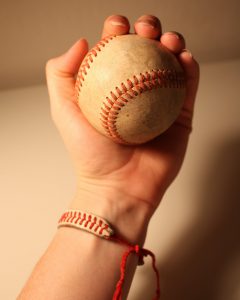 The Realistic Mama has a great list of 10 Awesome Baseball Crafts for Kids on her website. One example is this baseball bracelet the kids could have fun making.
They could also make a baseball cake, paint a baseball mason jar, or make baseball greeting cards for Father's Day, Mother's Day, or some cool handmade birthday cards. Maybe they could make baseball cards of themselves and put their stats on them and what position they'd like to play with a photo. Use your imagination!
Watch a baseball game
Chances are it's dry somewhere and there's a baseball game to watch on TV. There are Major League baseball games and college games televised on pretty much every weekend so you'll be able to find a game to watch. It's a great way to lean a lot more about baseball. You could even make a quiz out of it and ask them if they were playing a certain position, what they would do if they got the ball.
Go to the batting cages
The kids can always use more hitting practice so find some indoor batting cages in your area and take them to hit some balls. Maybe you could get in on the action too. Many batting cages have pitching areas where you can work on throwing, as well. It's nice to be able to get out and exercise when you've been cooped up.
I'm sure there are some other great things to do around baseball if you want to get really creative. If you have some more ideas, I would love to hear them so please leave your comments below.
Share This: