I have found that even if you don't think it's going to be hot…IT WILL BE HOT, and you should always bring a sports shade umbrella just in case. I have a few to show you that I like: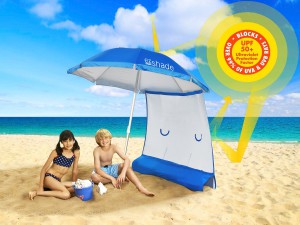 I love this ezShade umbrella because it also comes with an additional sunshield for the umbrella that you can add for when the sun is coming in at an angle. You can even buy extra sunshields (sold separately) to add on to make a nice canopy. The EZShade is a super popular sports event umbrella and I see a lot of families with this one.
This Sport-Brella umbrella is also a very nice choice, especially if you have low beach chairs. It has flaps on the side to protect you from those side sun angles, and a pointed shaft so you can set it in the ground. This is one of my favorite portable sun shade umbrellas.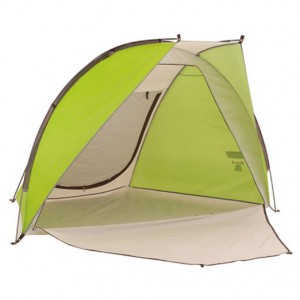 This Coleman Shade Shelter is nice for when you have little ones who are with you at the games, especially babies who need to nap. It's a perfect spot for you to get shade and protect the kids from the sun, and it has two zippered doors so it can be completely closed and used as a changing room. It also has four hanging storage pockets inside. Easy to set up and lightweight to carry, it's an awesome portable sun shade tent.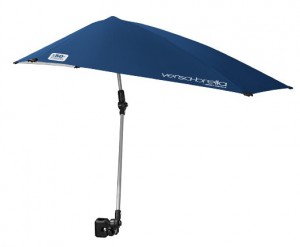 This chair umbrella is a nice, lightweight option for a single-user. It has a universal clamp which connects to most surfaces and, and swivels on two push-button hinges for easy adjustment. Folds up nicely into its own carry bag. A clamp on chair sun umbrella is a really convenient way for a single person to stay shaded.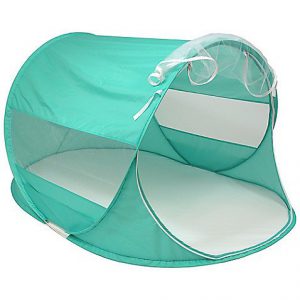 If you have to bring the babies out to the games, it's great to have one of these small pop-up baby beach tents so you can get them out of the sun.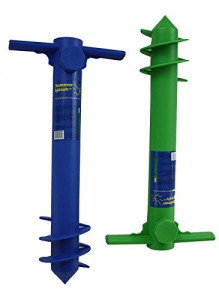 Do yourself a huge favor and get one of these heavy-duty umbrella anchors. This is one of the best things I ever bought for my sports supplies. This anchor for a shade umbrella is super easy to twist down into grass or dirt and it holds your umbrella like a champ even in the wind. Get one!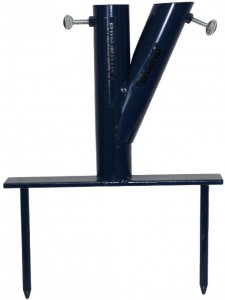 This is another type of umbrella stand that pushes into grass or dirt. It has slots for two umbrella positions, and spaces to step on it to push it into the ground. It also has set screws.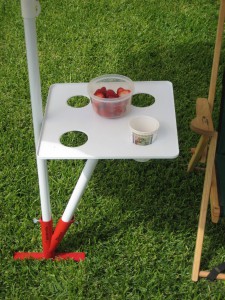 This umbrella stand table works with the umbrella stand above and gives you a place to put your drinks and snacks. It's quite a creative idea to make things easier at the fields.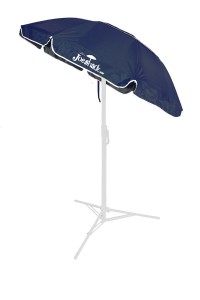 If you are frequently at fields that have a hard surface and you need an umbrella stand for concrete or tar, you may need to get one of these tripod stand umbrellas. This one is high-quality, has a tilting elbow for adjusting the angle, and comes with a carry bag & stakes. Some of the reviewers say that this one even holds up pretty well in wind.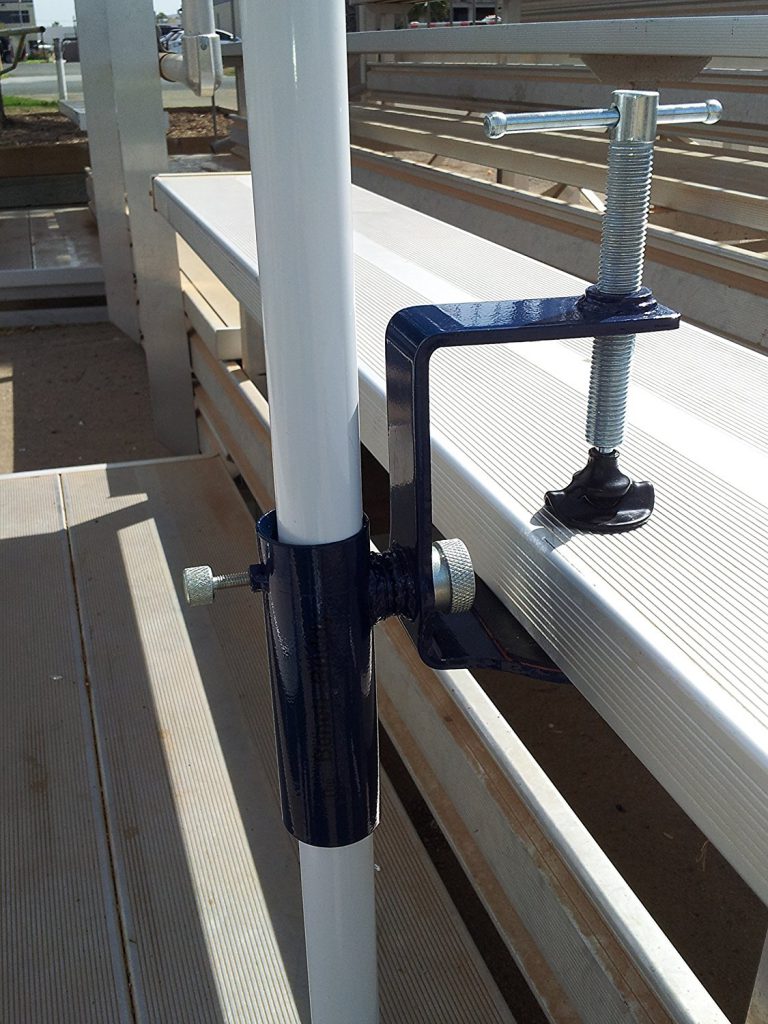 This is a fairly new item and I have to ask, "Why didn't they think of this before?" This Bench Buddy clamps right onto the bleachers and holds your umbrella so you don't have to. Awesome!
Share This: