I've put together a page of creative baseball themed room decor and other items for kids' rooms, rec rooms, man caves, or other rooms where you might like a touch of sports. Included are some vintage baseball decorating ideas, bedroom baseball decor, and baseball room decorations.
This is such a great creative baseball idea. This gorgeous handmade custom name art print for a kid's room is a great way to memorialize your child's baseball career, a first home run, new baby room, etc. This print can be customized with your child's name and a special date, and there are different size options, and other options such as color or black & white, font selection.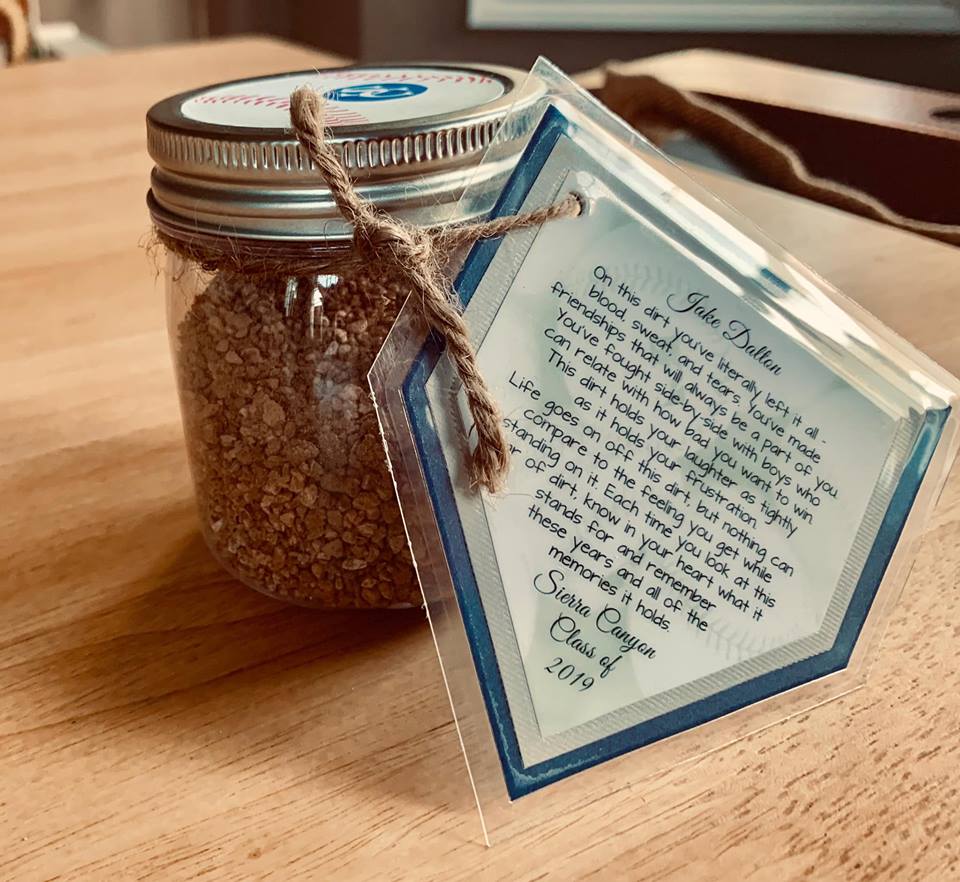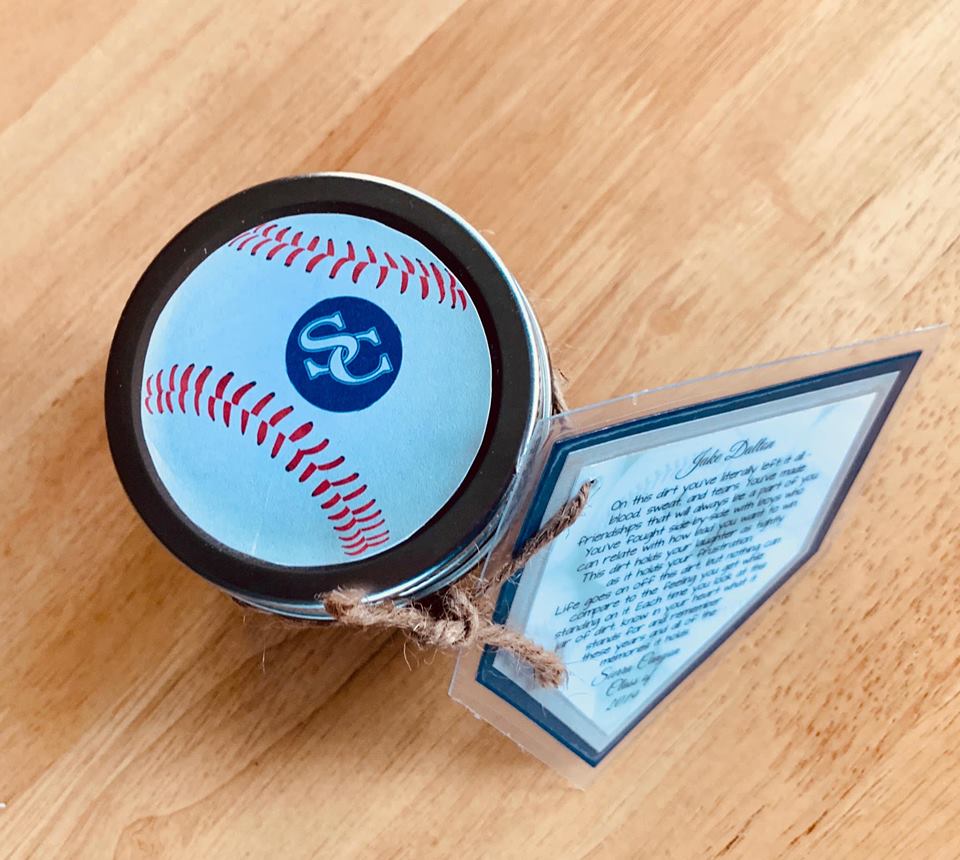 I made these jars for our baseball boys for senior day so they could put some dirt from the field in it and have it as a keepsake. First I made the home plate on white card stock and printed it out. Then I glued it on gray paper and cut a slightly larger home plate, and did the same with the blue. I then had them laminated, drilled a hole in them, and tied them on with twine. For the top I used an image of a baseball, put the school logo on it, and printed it on label paper.
How cool is this? You can have this made to order with your choice of fields and mapped to your home.  Love it!
What a cute idea! This can be worn on your shirt, purse, or a kid can put it on a baseball cap. I LOVE IT!
This might be my favorite piece of baseball art. Not only is it cool and modern, but I can get my son's name on it. Love, Love, Love!
Have your choice of names with letters made with baseball items. Perfect for a baseball or softball kid in a bedroom, or for a man cave.
Another cool idea for a kid's room is this vinyl wall decal sticker. It's a Babe Ruth quote and it's very easy to apply or remove. It looks like it's painted on the wall.
I love this idea. In fact you could make this yourself if you are crafty or just buy it on the site. There are options for text color and ribbon color.
Add some beautiful baseball art to a bedroom, sports room, man cave, or any room!
This is carved wood with your kid's name and can be ordered painted any color.
Another super cute decorating idea for a baseball themed room. Your kid could hang hit baseball caps on it.
I think this would be super fun to have for those chilly game days and nights.  I love these vintage scenes you can personalize with your kid's name on them.
I really love this baseball wall art for a boys, girls, or baby room. Perfect for the baseball fan who wants to encourage their child to love the game. A baseball themed room would be super-cool and this would be a great addition.
There are a lot of great items available if you like this old-timey baseball stuff. Items like this make a room look really cool.
What baseballer wouldn't want to have an official MLB baseball in a case on his or her dresser? This is a really cool gift or decorative item to add to a kid's room or man cave.
Not only do they make a few different stadium options, but you can customize with any image that you choose.
If you would like to add your comments, please do so in the section below.
Share This: