Guest post by Shannon Smith
Sports are a great way for children to learn how to work as a member of a team, be a gracious winner and accept and learn from defeat. These are all life skills that can be used well beyond childhood and can be developed into desirable job skills. So what happens when your young player can't focus during game time and is not only distracted in the dugout, but is also distracting other kids both on and off the field? It can be frustrating for the coaches, parents and other players. But believe it or not, it can also be incredibly frustrating for your athlete. All hope does not have to be lost, though.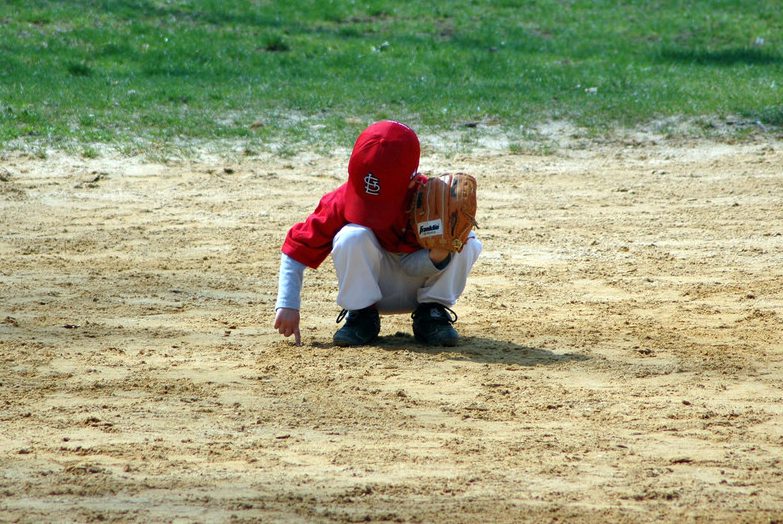 Many essential oils have calming or focusing effects. In the right combination, using essential oils for your child could help everyone enjoy the game more. While you might find one particular scent particularly nice, it is important to use oils that are proven to have the desired outcomes. That being said, oil "recipes" for calm and focus can be played with to make them most beneficial for those in need, as long as the proper oils are there.
It should also be noted that not all essential oils are created equally. Many oils you buy at super markets and drugs stores are diluted with base oils and additives that make them less effective than the oils you can buy from reputable essential oil retailers.  
There are several different ways that you and your athlete can utilize the oils to help with the calming and focusing process. If more than one person in your family could benefit from the effects of essential oils, using an oil diffuser in the house for about an hour before the game can be pleasant and helpful to everyone's olfactory system.
There are a couple of more subtle and portable options that should be considered. Essential oils personal inhalers can be loaded with a few drops of the desired recipe and travel with user in a pocket or sports bag. To use the inhaler you simply uncap it and wave it under your nose a few times while inhaling, not unlike the way smelling salts are used. This can be done as often as necessary to get the child's head in the game.
Need something even more simple? Aroma jewelry can be worn to continually give off the essential oil recipe for the duration of the time needed. Aroma jewelry has different ways of absorbing oils and as they evaporate throughout the day, the wearer can reap the rewards without being too offensive to those around them.

There are a good number of recipes out there but these are a few you could start with that have good results for many people.
This is a delightful smelling focus blend. In a small dropper bottle mix 8 drops of grapefruit EO (essential oil), 5 drops of basil EO, 5 drops bergamot EO and 2 drops lavender EO. Once mixed, use in your preferred distribution piece and get focused on the game! 
For calm and concentration, try this blend. In a small dropper bottle mix 1 tsp lavender EO, 1/2 tsp bergamot EO, 1/2 tsp geranium EO, 40 drops of sandalwood OR cedarwood EO (no need for both), and 10 drops chamomile EO. Once blended put in your favorite distribution method.
Try these out and have your baller focused on the game in no time at all! 
Share This: