Guest post by Cindy Price
When you sign up your child to play baseball, there are some things you hope for. You hope that they'll get to spend more time outdoors, get in some exercise, perhaps learn some new skills, make friends and have fun. What you don't expect is that they'll end up getting bullied or even worse, become bullies themselves.
There's no doubt that joining a baseball team has a host of benefits. Unfortunately, these can be overshadowed by the ugly specter of bullying. Your child may be bullied in person by their teammates or get cyberbullied on social media. Whether he is being bullied for making mistakes or not performing well, or she's targeted for being the newest team member or being a better player than her teammates, the outcome is the same.
When your child gets bullied, they might lose confidence in themselves and doubt their ability to play. Additionally, they may completely lose their enjoyment of the sport, drop out of the team and give up the sport altogether.
How Do You Handle Bullying On Your Child's Sports Team?
If you suspect or find out that your child is dealing with bullying on their team, here's what you can do about it:
Read up on the different forms of bullying, the risk factors that cause children to become bullies and also the warning signs to look out for. The more knowledgeable you are about bullying the better you'll be to help your child.
Once you become aware of the bullying, have a chat about it with your child. Give them space to talk and listen to what they're saying. Find out how long it has been going on, how it started and how it makes them feel. If your child is the bully, find out the whole story and try to get to the bottom of why they feel they need to bully others. Are they being bullied themselves or being forced to do it by other teammates?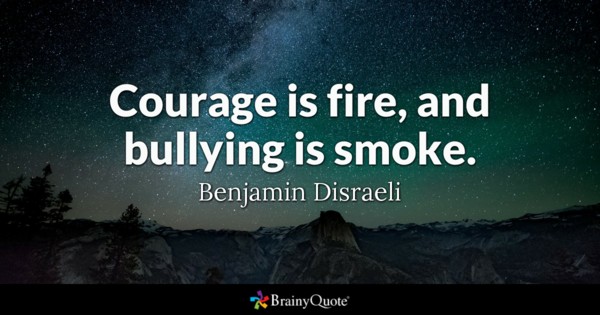 Empower your child to speak up for himself
The more your child gets bullied the more their self-confidence and self-esteem get eroded. To forestall this, empower your child to advocate for himself and help him find ways to ward off the bullying. For instance he can decide to walk away when it happens, tell an adult about it or speak up and tell the bully to stop. All these give him a sense of control over the bullies and boost his confidence.
Work together to find a solution
In addition to empowering your child, work together with them to find a solution to the bullying. Ask your child's opinion on how to handle the situation and what they wish to do about it. Don't just take charge and start calling parents or confronting the bully yourself. Your child may fear victimization or retaliation so you need to be sensitive to his feelings. At the same time, you shouldn't ignore the situation in the hopes that it will resolve itself.
If you decide to reach out to the coach, it's better to schedule a face-to-face meeting as this shows your commitment to resolving the matter. Ask the coach how he plans to address the issue and emphasize that you want your child to feel safe on the team again. Ensure you follow up later to see if the bullying was addressed and if not, decide whether you want to escalate the matter.
If all else fails, consider pulling your child from that team to save them further stress and anxiety. Take your child's needs and well-being into consideration and do what you feel is right for them.
Share This: