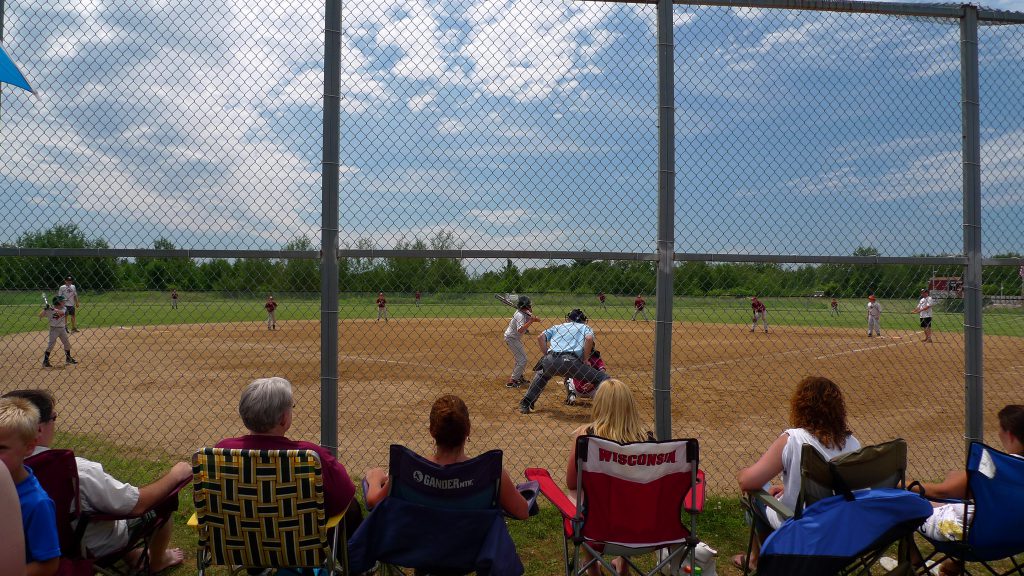 The count was 1-2. My son was the lead off batter in the top of the first inning and I was standing behind the backstop recording with my video camera, which I rarely do anymore. He fouled off a fastball and the count was still 1-2. The next pitch came in high and dropped in a little outside, or so it looked to me and some of the other fans, and "STRIKE THREE" was called.
I could hear parents behind me groaning and complaining and I called out to my son, "Good eye, Drew". I didn't think much of it at the time, the game went on, and my son's team ended up winning the game.
Later that evening when I got home, I loaded the videos from my camera onto my computer. They included a couple of nice hits by Drew and a bomb home run by one of his teammates. Then I started the video of him striking out. To my surprise, the call was probably too close for him not to have swung. Mind you, I was not directly behind the backstop, but off to the side a little, so maybe I didn't have a view as good as the umpire. But the video made me cringe, and not only because like most people I hate the sound of my voice on recordings, but also because it was a rude, crappy dig at the umpire.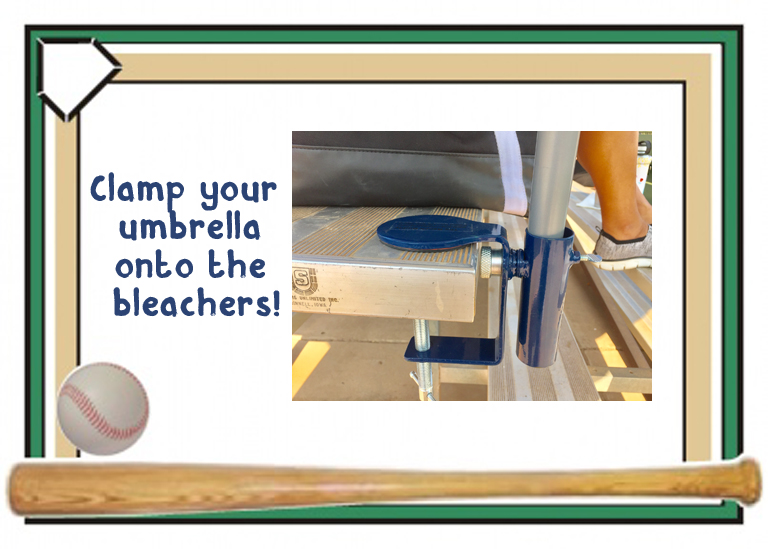 This got me thinking about the relationship between parents and umpires. Obviously, coaches and players have their own issues with umpires, but I hadn't really thought much about the tension the umpires feel from the parents. I've seen many umpires get angry with parents and many parents get angry with umpires. It's all part of the game. But when do the outbursts get to be too much?
"A good umpire is the umpire you don't even notice." ~ Ban Johnson

On the other hand, umpiring is one of the only jobs you can be crappy at, and no one is supposed to complain. You can literally do a bad job and not one person is allowed to call you on it. That's kind of annoying. I know that if an umpire is really bad, eventually he'll stop being hired by leagues and for tournaments. But that doesn't help us in our game that day.
We also have to remember that sometimes umpires are just kids and in order for leagues to keep the costs down for parents, they use teens who they can pay a little less and may not be as thoroughly trained and experienced. Like most jobs, good training is important and there are also umpiring books to learn from and review to brush up on their skills, and go over things they may have forgotten.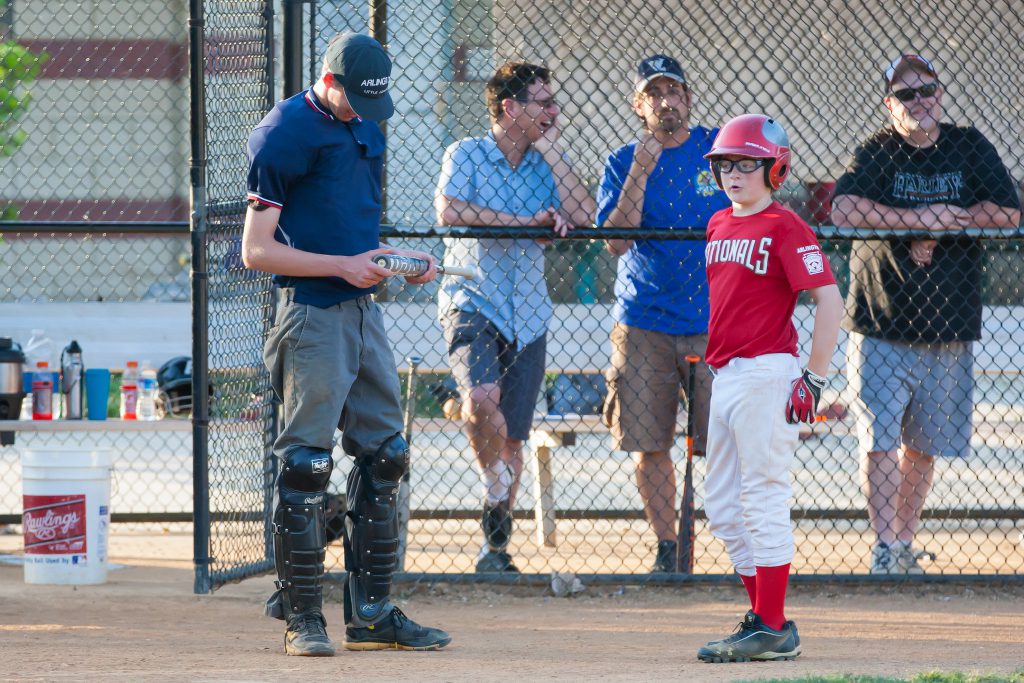 I guess the bottom line for me is that as parents, we really should just keep our mouths shut. I know it feels good to mumble a little, "Come on, Blue." But, at the end of the day, it will make no difference in the outcome of the game. The umpire is not going to change his calls or his strike zone based on your comments, and in fact, he or she may be more inclined not to give your team that close call when you need it. Yes, they're supposed to be impartial, but they're human and they get annoyed just like us. And I think most umpires do a pretty darn good job. It's just that the bad ones seem to stand out more.
People who umpire need to have really thick skin. It seems to me that umpiring is one of the most hated jobs there is. That and those parking ticket people. I know I could make good calls, but I would not have the patience to deal with the parents, coaches, and sometimes players who might be questioning my every decision. I'm way too mouthy for it. My teenage son tried it and he only lasted a couple of games before he realized that it's not that easy to deal with the people involved.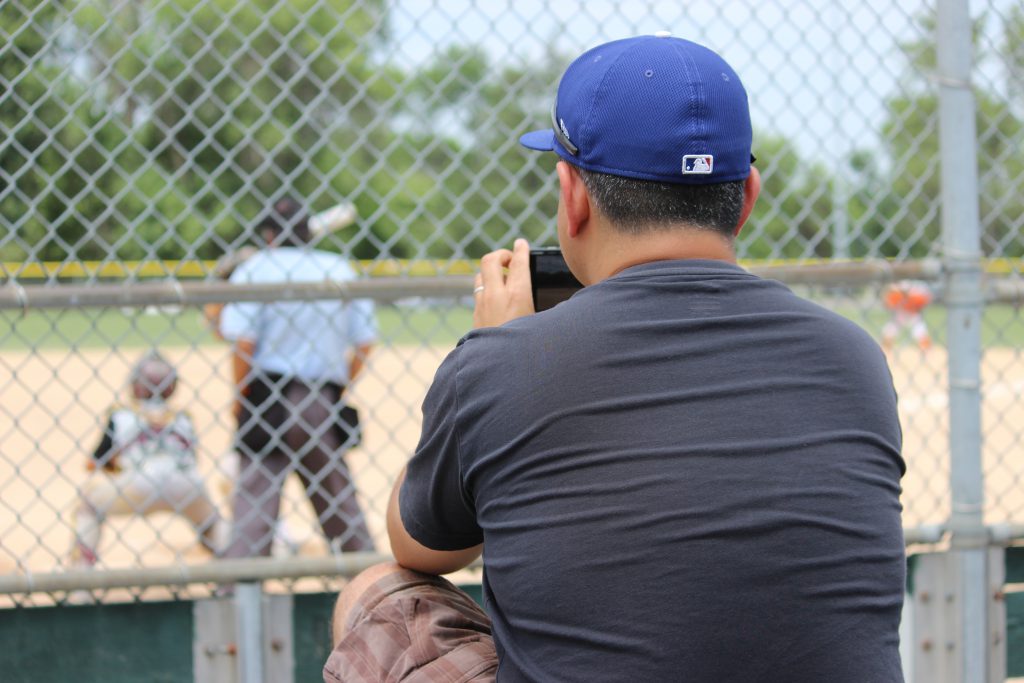 So everyone…let's cut the umpires a break. I'm sure they're trying to do their best and don't want to make lousy calls. But like all of us, they're entitled to make mistakes.  For the rest of days, there will always be bad calls by umpires, but we shouldn't complain because at least we get to sit in the shade.
Here is the video so you can judge for yourself.
Share This: