"Oh, the weather outside is frightful"
There's nothing I hate more than being cold. Nothing. So, I will prepare myself with every gadget and gizmo the world offers, for warmth at my kids' outdoor sporting events even if I look like I'm going to the Arctic. Yes, they'll tease me, but who will be laughing last when they're freezing at the night game and I'm toasty warm?
Seriously, don't get stuck being a popsicle at the games. There are ways around it that won't break the bank. Here are my 11 best ways to keep warm at your kids' games.
This is my next sports-related mom-purchase. Everyone who has one says it's great.  I need it.
Yes, this is a thing. Give them to me NOW. I'm pretty sure wearing these gloves is the best way to keep hands warm in cold weather.
4. Rechargeable Hand Warmer
Seriously, we're not screwing around here. It's all or nothing people. 
5. Heated Stadium Seat Pad
Up to 5 hours of warm buns. Count me in! (P.S. It charges your phone too. )
Are you sensing a theme here? Everything must be heated.
Simple, but effective. Keeps the body heat in and the cold out. And they're so stylish.
Okay, well maybe I've gone too far here, but on the other hand you do want to be really warm, don't you? 😂😂😂
You're going to need some room for those heated socks so why not wear some furry boots too?  And this pair is vegan, so no cute, furry animals were used to make them and they're just as cozy. 
10. Yeti Rambler 30 Oz. Tumbler
Something for hot coffee, tea, or hot chocolate is essential and this bottle is the hot ticket.
This brilliant invention serves two purposes: 1) Keeping you out of the cold, and 2) Keeping you away from other people. Perfect for the anti-social types.
Maybe you're one of those people who runs hot all the time and never gets cold. I envy you. I'm cold at night under the covers… in the Summer. Oh well, I'm hoping I can bring the abominable snowman look into style by the time it gets really cold out. If you have any suggestions for cold weather gear for sports, please leave them in the comments. Oh, and don't forget to charge all of your heating devices the night before the tournament.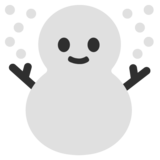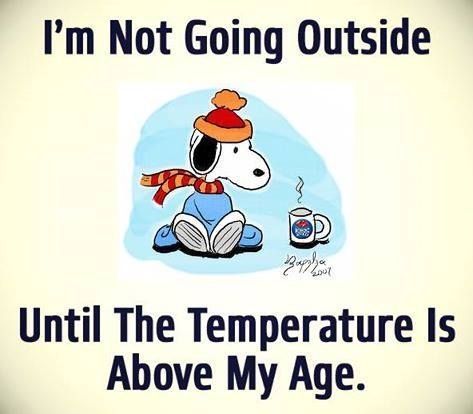 Share This: