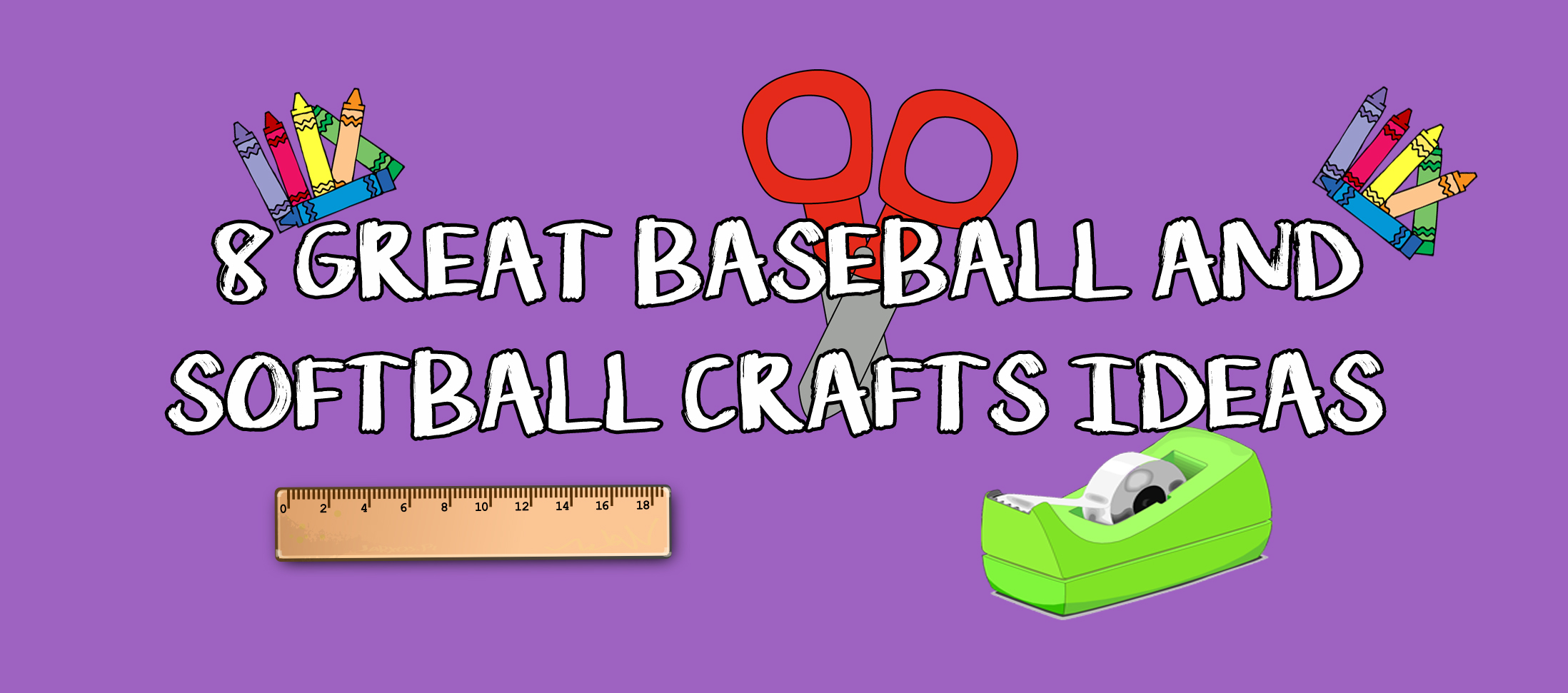 If you like to do crafts, why not make some fun baseball related items? Some of these are easy baseball crafts kids would enjoy. 
Wooden Letter Baseball Door Decor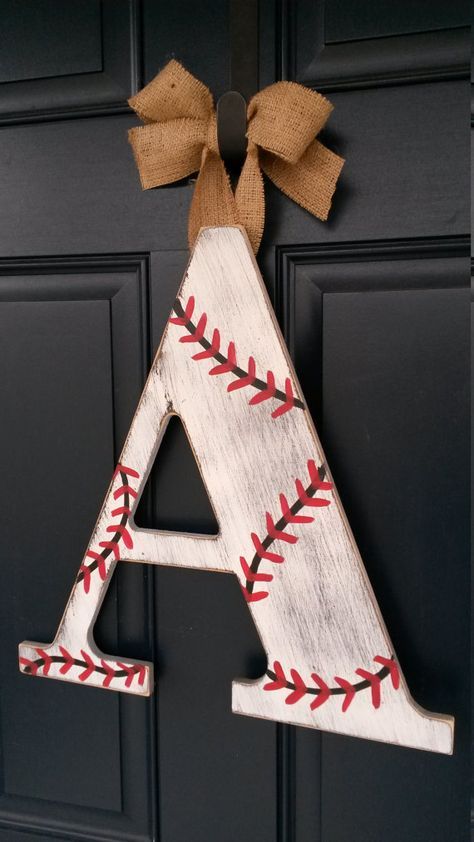 Not only a fun craft to make, but a cool decor item to show off your love of baseball. The letters are available here, and the ribbon can be made of anything. The ribbon pictured is burlap. Just add paint and a little sanding if you want a distressed look. Anyone could do this one.
Baseball Leather Keychain
I've always wanted to try this one. You can find full instructions here courtesy of sportsroses.com. This doesn't look that hard and will make you feel super crafty.

Baseball Diamond Bulletin Board
This is a great project to make and hang over your kid's desk, especially for a baseball themed bedroom. Instructions are here courtesy of landeeseelandeedo.com.
Softball Wall Flower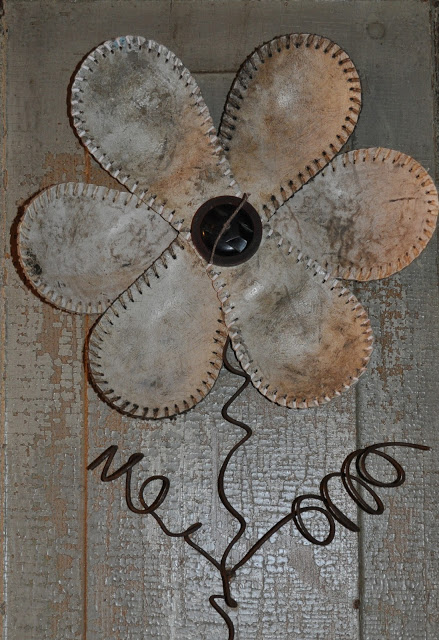 What an absolutely adorable way to decorate with softballs for a girl's room. You could hang this on a wall or mirror, and it would look super cool using the yellow softballs. Love it! Click the link to Grassy Branch Farm to see how to make it.

Baseball Washer Keychain

This is an awesome little project for the kids to do on their own. A quick trip to the crafts store for some cord and beads, grab some white or cream nail polish & a washer, and you're ready to go. I found this one on Sophie's World Wearable Art board.
Real Softball Hair Bow
A lot of softball players like to wear hair bows. What a super fun project for your player to make her own bow! Here's a tutorial video on how to make it.
DIY Baseball Pennants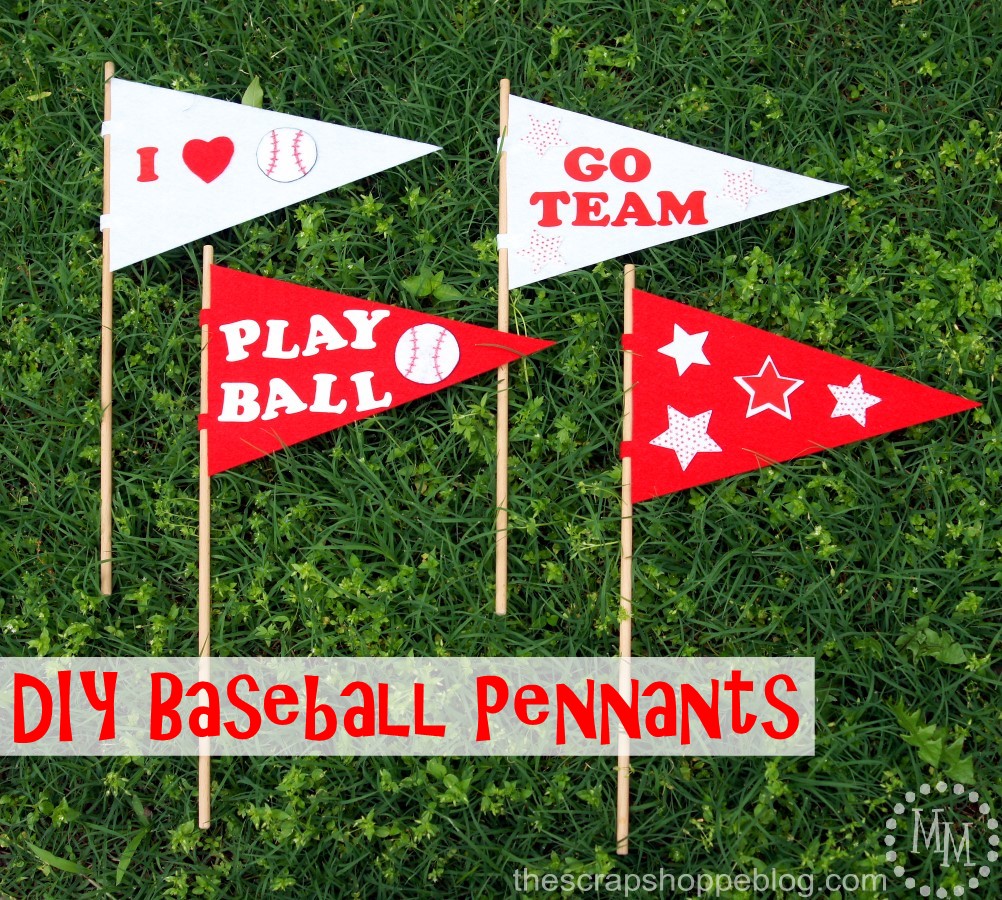 Another fun and easy baseball craft project that would be cute to hang on the wall in a baseball themed bedroom. See how to do it at The Scrap Shoppe Blog.
DIY Soap Dispenser

This one is my absolute favorite and it's easier to do than it looks. Ball jars are available here and complete instructions can be seen at Chalktalk Sports.
You can also find a really great selection and awesome prices on crafts supplies on Ebay.com
Share This: