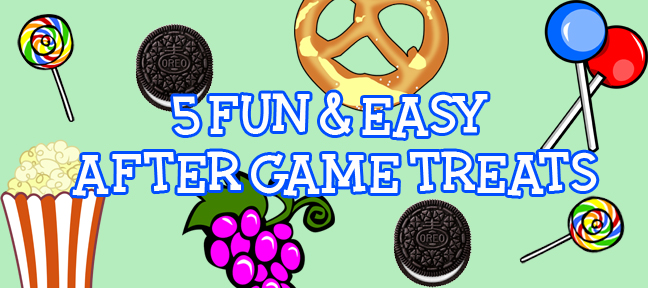 Do you want to be the coolest mom on the team? Show up with one of these treats and you'll be off to a good start. I picked things that would be super easy to do but that I thought kids would really like, and also wouldn't break the bank.
Oreo Baseball Pops
These "Lollipops" take about 45 minutes to make and what could be better than coating an Oreo cookie with icing and eating it off of a stick? Click here for everything you need and don't forget the popsicle sticks.
 Personalized Baseball Popcorn Snack Cups
All you need for these are some disposable cups that you can buy at Amazon or Walmart, some flavored popcorn, white labels, and pens. If you are crafty enough, you can find a baseball threads image and print them on the labels. These can be personalized with the players' names and are one of my favorite baseball treats ideas. Cute!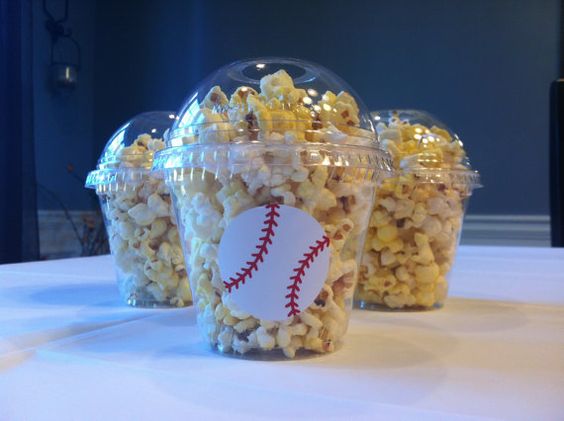 Baseball Pretzel Bites
Here's another super easy baseball snack that just takes a few minutes to whip up. What will take the most time is drawing on the threads, but these look tasty! Courtesy of That's What Che Said, and you can find instructions here.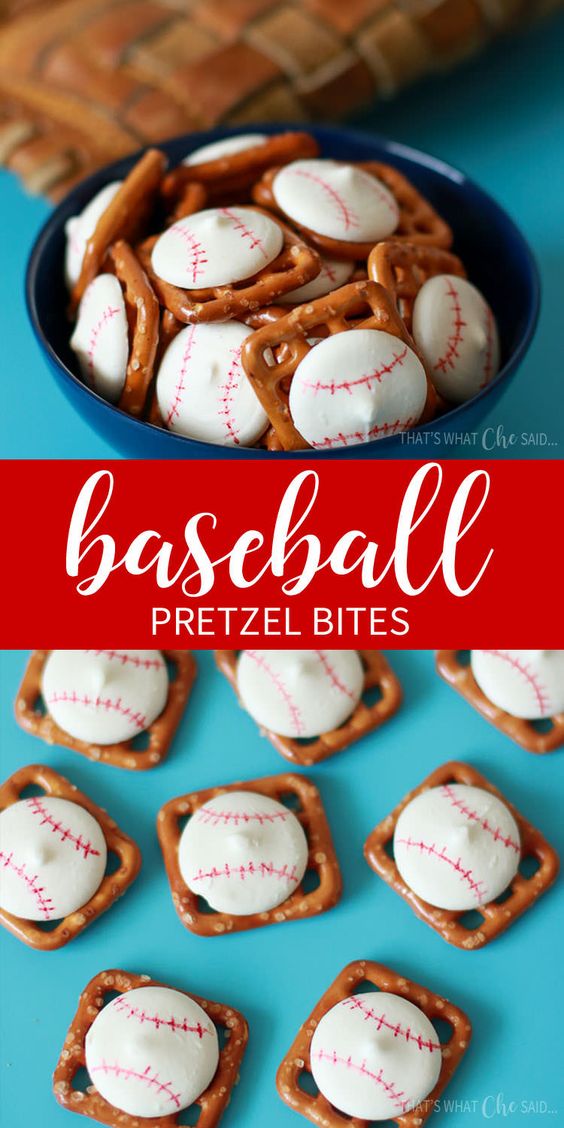 Baseball Fruit Cups
Seriously, nothing could be easier than this one. All you have to do is buy fruit cups and draw red baseball threads on the top. Voila! You have healthy baseball game snacks!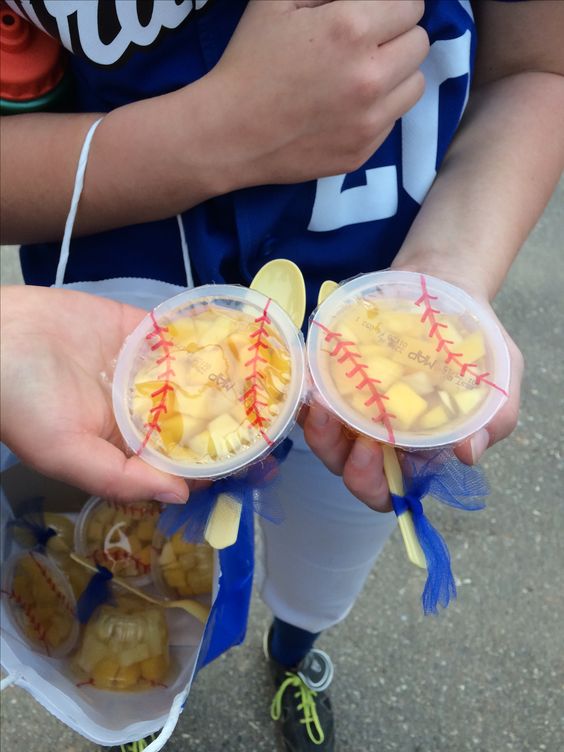 Ding Dong Baseball Treats
Okay you have to be a little craftier for this one but not much. You'll need a team logo and some labels, but how cute are these? My personal favorite, but maybe it's just because I love any Hostess treat.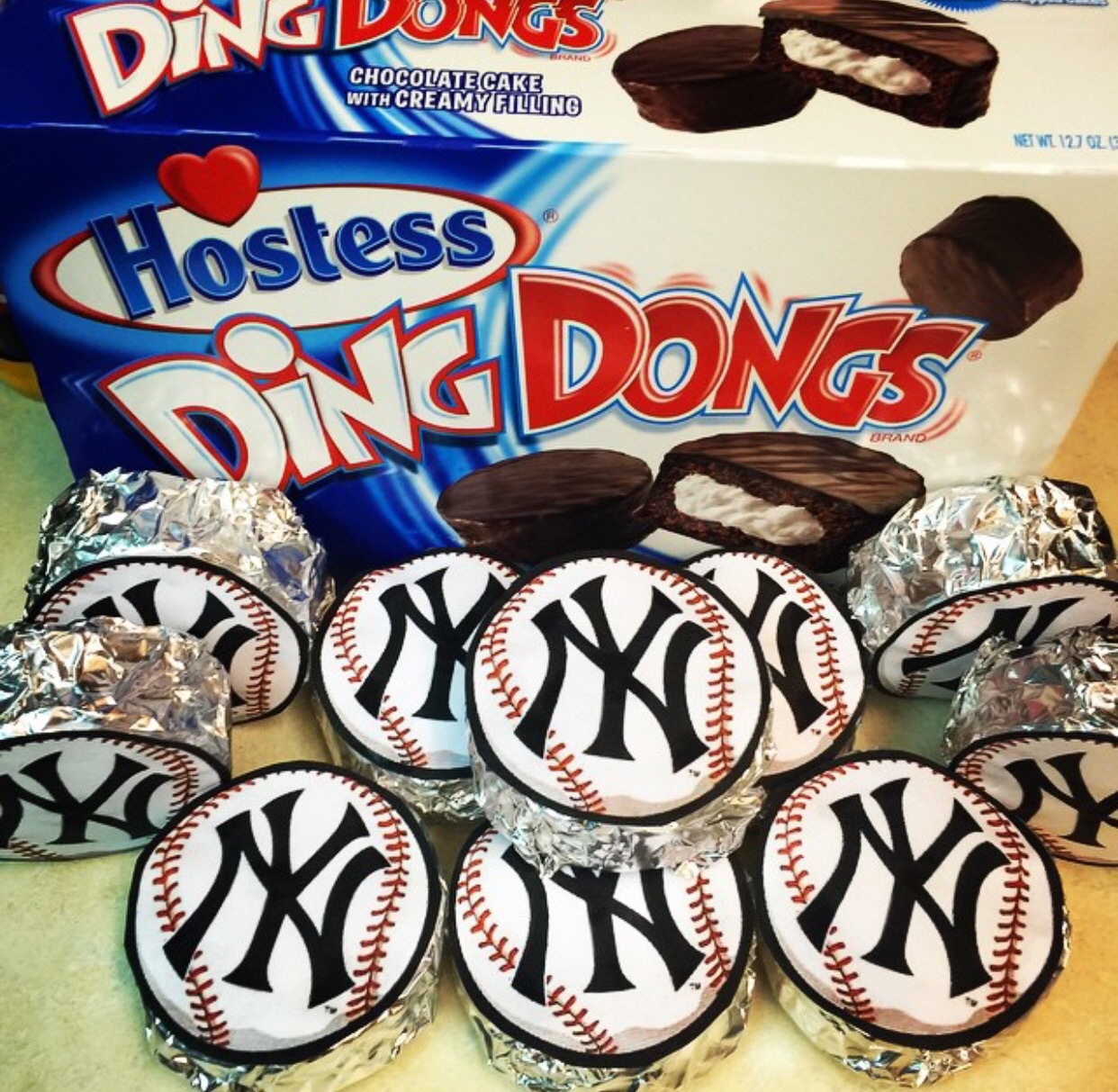 Check out Etsy for tons of great baseball snack ideas. If you enjoyed this, you might like my page: 10 Awesome Easy Baseball Party Ideas
Share This: