If you or your family are huge baseball fans, why not create a baseball themed bedroom? There are so many different items available to create a super cute bedroom for your son or daughter with a baseball theme, and many are very inexpensive. You can find everything from comforters, lamps, pillows, mirrors, and knick knacks that are baseball themed, and also wall stickers, art, and painting ideas. I have some samples below of a few items.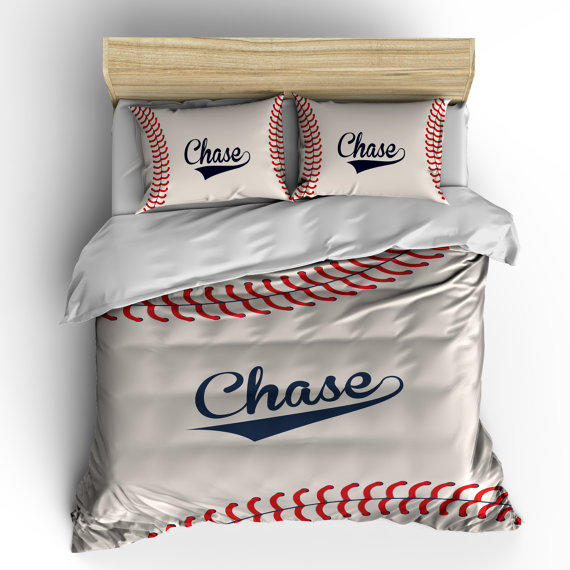 Monogrammed Stitched Baseball Theme Bedding
I love, love, love this! These are handmade and can be ordered with your favorite baller's name on them with choice of text color. Available in a variety of sizes.
I love the plaid pattern on this one. It's my favorite of the sets that are available.  The set includes a twin comforter, a sham, and a decorative pillow. And it looks very cozy. I really like this quilt style comforter for boys baseball themed bedrooms.
This adorable set includes a comforter, pillow sham, bed skirt, and a glove pillow and baseball pillow.  It's also available in either twin or full-size.
Let's Play Ball Comforter Set Multicolor – Pam Grace Creations
How cute is this bedding for a boy or girl who loves baseball or softball. It comes in either full/queen or twin sets including quilt, bedskirt, and two pillow shams. This would be a great starting item to create a softball themed bedroom.
Simple but so fun!
I love quilt style bedspreads for kids. They're so cute. This one comes with a duvet/comforter and pillow sham. You could accent this with baseball pillows and a baseball themed bedside lamp.
This is a really unique, one of a kind duvet cover for a baseball room. It looks like a photograph and the baseballs look like they're popping out of the bed. Matching pillow shams are sold separately.
I SO love this because I was never a girly girl, and there's so much you can do around this softball comforter cover, with paint and softball accessories.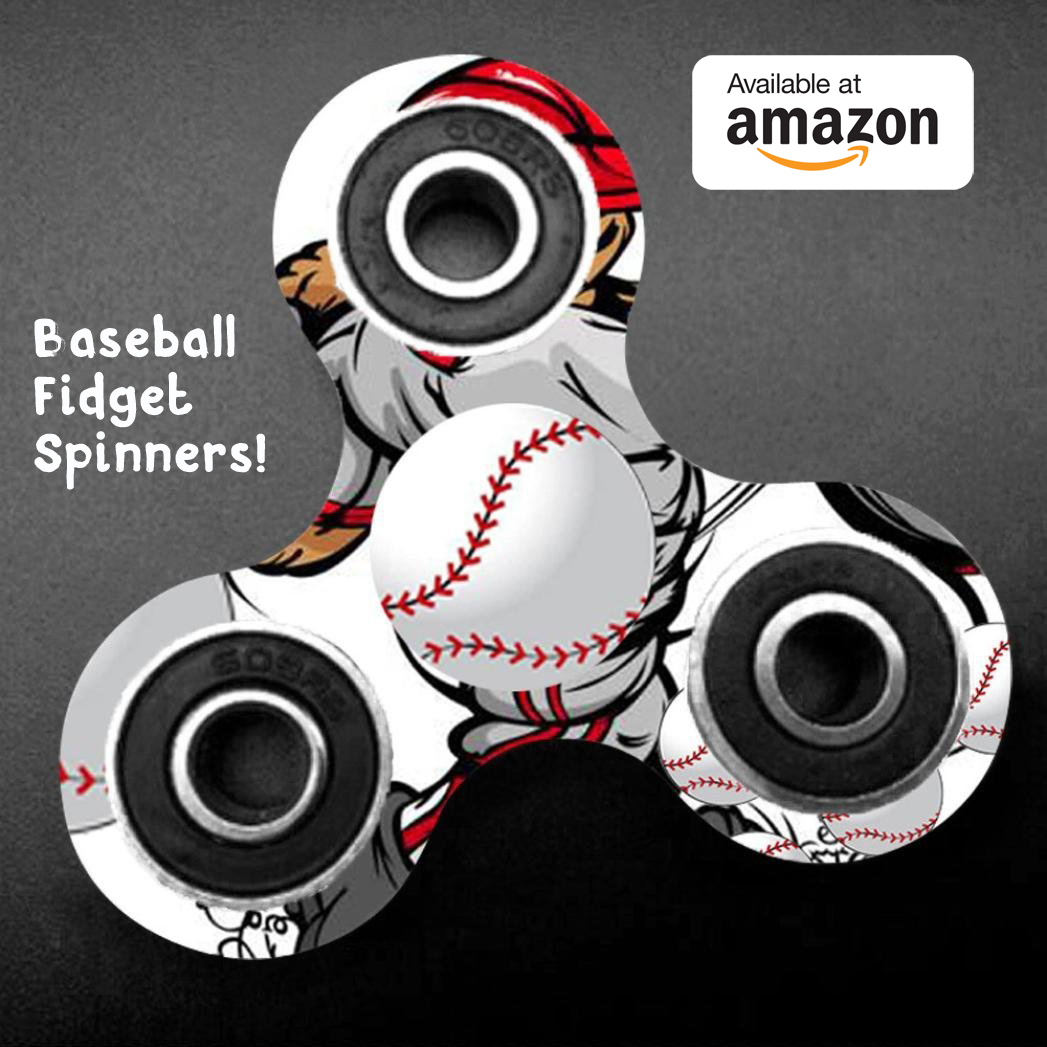 If your kid has a favorite team, you may be able to find MLB bedding sets with their team's logo. Target carries a selection of MLB bedding comforters with several teams to choose from.
This is great because you can add a subtle touch of baseball to a bedroom and use a solid comforter or matching patterned bedspread.
How cool would your kid be to his or her friends with this awesome baseball chair and ottoman in the bedroom? Sleepovers would be extra fun!

Throw pillows are a great way to accent a room with some baseball style. I absolutely love this vintage print baseball pillow.
 this baseball pillow would go with pretty much any baseball decor.
Another cute throw pillow that would go great with a red and white baseball theme or patriotic red, white, and blue theme.
Paintings, posters, and photographs are a great way to spice up your walls with baseball!
This skins stick to your existing fan blades for a unique addition to your baseball themed room.

Baseball Curtain Rod Ends
What a creative idea to bring more baseball into your room! Drill a hole in a baseball and insert an ordinary curtain rod into it and you have a really unique decorative addition to your room.
These wall decals are incredible. They're available in many different team logos, helmets, players, mascots, and other images.
A baseball lamp is a must for any baseball themed room!
Another must-have item for a baseball room, and this one adds a lot and is super inexpensive.
These custom baseball signs have different size and color options and can be handmade with the name of your choice.
Another cool idea for a kid's room is this vinyl wall decal sticker. It's a Babe Ruth quote and it's very easy to apply or remove. It looks like it's painted on the wall.
This is a great little rug for a baseball room. Give your kid his or her own little baseball diamond to hang out on.
Baseball Hat Rack

 
This baseball hat rack is a homemade project that can be done easily with a board, stain, drill screws, and baseballs. Check out my page: 5 Easy Do-It-Yourself Baseball Projects for this and other baseball projects.
Here are some pictures of baseball themed bedrooms that can give you some more ideas of ways to creatively incorporate baseball items into your bedroom.
Share This: