As baseball parents, we know how incredibly busy we can get running our kids around to games, practices, and traveling to tournaments. Our phones have become invaluable tools; there are so many useful things we can do with them now, and many of them are for very specific uses, such as baseball apps. These apps on my list are very handy for parents on-the-go and they include things from keeping score to finding a nearby restaurant.
iScore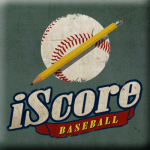 This is the app I use to keep score at our games and I love it. I tend to get very nervous at my kids' games and keeping score helps me to have something to focus on and keeps me calm. The thing I like best about iScore is that you can email or print out stats after the games, and this is also very appreciated by our coaches. You can group stats by season or tournament, and you can also see stats for individual players as well as hit sprays. I also like that you can broadcast the game to anyone who wants to follow it, and they can see the play-by-play as you enter it. Of course, this requires data service. I find that it's very easy to use and I like to use it on my iPad so I can see it on a nice, large screen.
GameChanger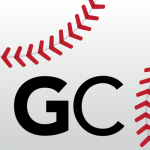 I don't know as much about GameChanger, but I know quite a few people who use it and they all really like it. It's very similar to iScore, in that it's easy to use and you can broadcast the games with it. One thing I have heard about it is that you can get the app for free, but it charges users who want to follow the games, as opposed to iScore which charges a one-time fee to buy it, and you can broadcast the games to anyone who wants them, for free.
TeamSnap
TeampSnap is another awesome app that our team uses and it's been a great way to keep track of our roster, game schedules, payments, and other things that pertain to a baseball or softball team. It's been great for emailing info out to the team and you can also keep track of things like snack duty and you can upload photos and videos to share. I have done a more in-depth review of TeamSnap here.
Waze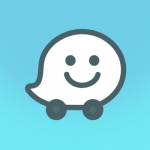 Waze is a traffic and navigation app that uses the input of other drivers to calculate traffic, accidents, road hazards, etc. I use Waze all the time while driving around even when I know where I'm going because Waze will reconfigure you to a better route if it detects a problem with traffic. If you have BlueTooth in your vehicle, you'll never need a built-in navigation system because Waze will play through your audio system. It's everything you need for navigation.
Fast Camera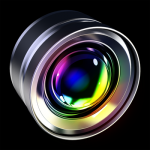 Fast Camera is a burst photos app that shoots up to 1,800 photos per minute in turbo mode. This is a great way to take tons of photos and then just pick out the best ones. It's a fantastic app for action shots and perfect for baseball games.
Pic Stitch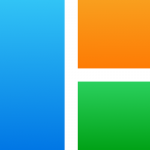 Pic Stitch lets you put multiple photos and videos into a nice framed collage. You can also use it to edit your photos, add frames and effects, and choose from multiple layouts for your frame. This makes you look like a pro on social media. You can even print your mosaic collages out directly from the app to your printer.
Yelp!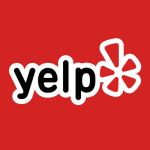 When you're traveling to tournaments, it's very helpful to have info on local restaurants and other services. Yelp is a great source for that info and includes tons of user reviews, directions, menus, and other info on local businesses wherever you are.
TripAdvisor
TripAdvisor has millions of traveler reviews and lets you book everything for your trip from hotel stays to airline and museum tickets. It's a must-have for the tournament traveler.
Share This: