A helmet is a fairly obvious piece of must-have equipment. There is nothing more important on your child's body than his or her head, so having a good helmet for batting is essential. Luckily, baseball youth batting helmets are easy to find and not that expensive.
Most of the batting helmets made now meet the benchmark standards set by the National Operating Committee on Standards for Athletic Equipment, or Nocsae. Helmets are tested by shooting balls out of a "cannon" of sorts and hit in different locations to test the vulnerability of the materials. If there is any cracking, the helmet does not meet the specifications.
Most youth helmets are approved for protection against balls thrown up to 68 m.p.h. This is fine for younger players, but when they get into high school they should be using a helmet that protects up 90 to 100 m.p.h.
The Rawlings S100 Pro Comp helmet is rated for 100 m.p.h. pitches and is also very reasonably priced. This helmet is made of carbon fiber and the manufacturing process for it makes it a little more expensive than other helmets, but well worth the price for the protection.
The Rawlings S100 Pro Comp is the official mandatory helmet of Major League Baseball, and the players are required to wear them unless they wear a special helmet with ear flaps on both sides.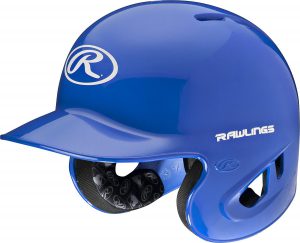 Rawlings also makes a high school helmet that protects up to 90 m.p.h. which would also be plenty of protection for any high school player.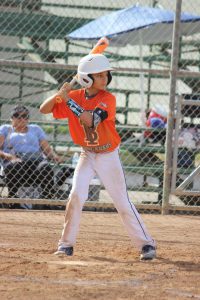 Another company that produces high-quality, great looking helmets is Easton. Their helmets are worn by a lot of the travel ball and league teams we see in our area, and they can be ordered in many different colors and color combinations to match uniforms.
Eastons' helmets also meet the Nocsae standards.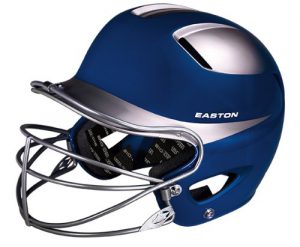 They also make helmets with face guards for extra protection. These metal masks make some players feel more confident and make parents worry less about their little ones getting hit in the face. I see a lot of T-ball players and softball players wearing these.
Easton has more info on their helmet specs on their website and a much larger selection of helmets including these cool camo style that are available in junior sizes. And they also offer free shipping.
When ordering a helmet, make sure to get one that fits snug and doesn't flop around on your child's head when he or she is running. Some beginner kids' heads are so small that they have to wear their baseball caps under them. This is not a problem as long as it fits down snugly over their heads and it's protecting their foreheads.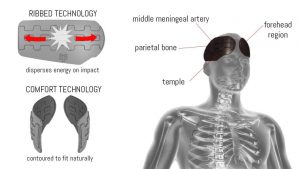 Finally, you may want to consider getting head protection for your child if he or she is pitching. There are guards that can be placed inside a baseball cap that protect the skull from hard hit balls. These are becoming more and more popular as parents try to find ways to protect their kids from head injuries.
Share This: