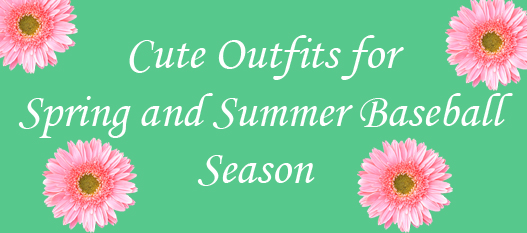 There are so many different climates and types of weather that we're never sure what to wear for Spring and Summer baseball games. We want to look cute, but we also need to have practical clothes because we may have to be there all day and comfort is a must. I have a few ideas for how to get both comfort and cuteness at your kids' games.
I would love to have this with matching converse sneakers in every color. With shorts, this is my favorite style of baseball game outfit.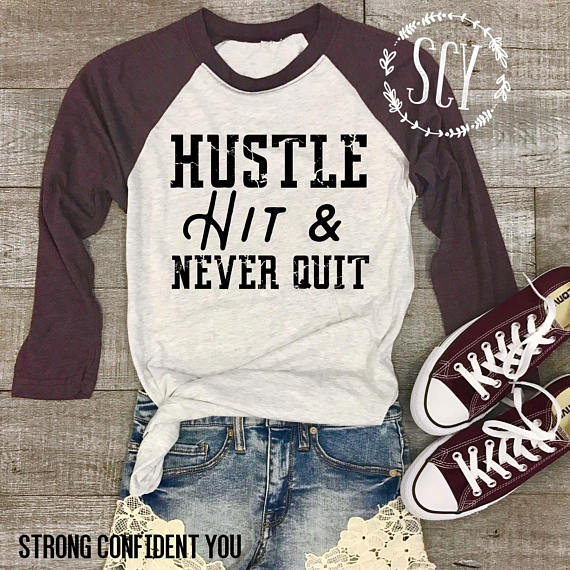 This is an adorable choice for any baseball game. Major League to tee ball game, you'll look super cute in this. Wear it with a baseball cap.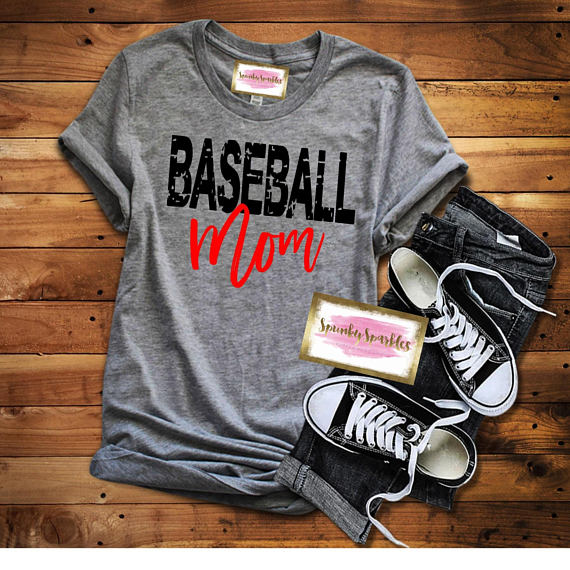 I have a few different pairs of denim shorts and they go with everything. These are my favorite thing to wear to my kids' games on hot days.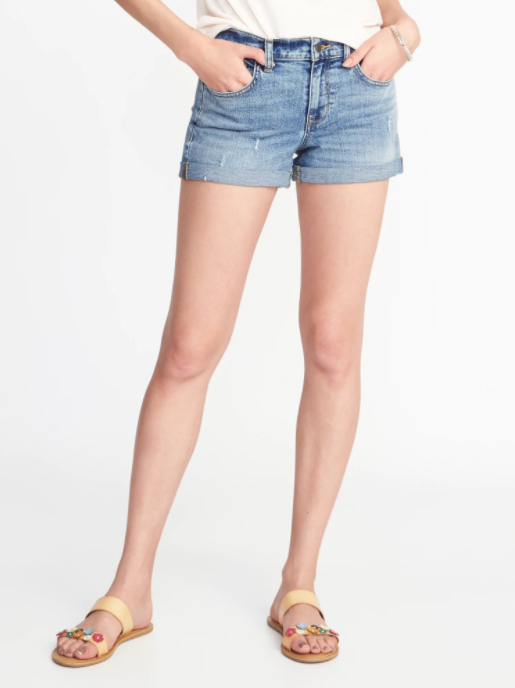 You can never go wrong wearing a shirt of your favorite MLB team with some jeans, a cap, and white sneakers.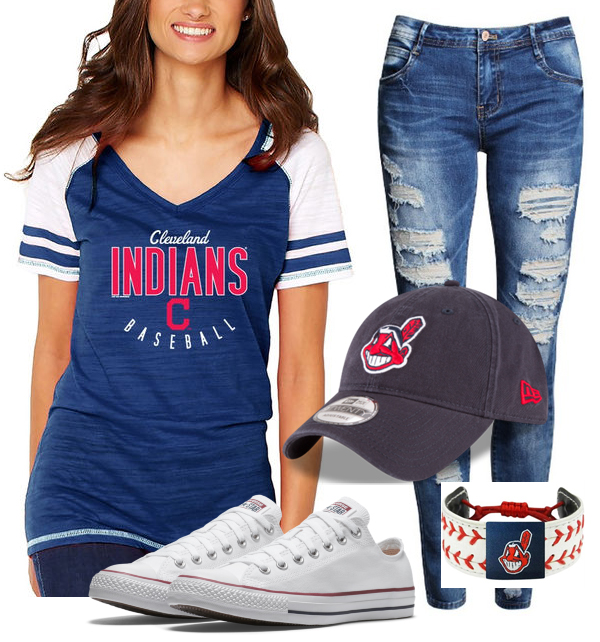 Speaking of hats, how about this cutie? It can be made with your own custom bling and team name. Love it!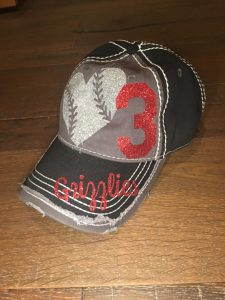 Yoga pants are the number one item on my must-have list for baseball and softball moms. These pants are the ultimate in comfort and Old Navy has the best yoga pants for tall women and other heights that I've found, at a great price. You can always get them for around $20 and they fit perfectly.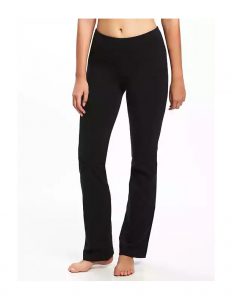 These cute lightweight field jackets also called army jackets, surplus jackets, or utility jackets, are very much in style right now and look good with a variety of tops underneath. I like to wear mine with a tank top underneath so I'm warm in the morning and can take it off once it gets hot out.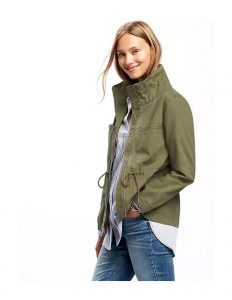 It's a good idea to have a nice collection of different colored tank tops to wear with different outfits. I love orange, but these tanks are available in a variety of colors to match anything.
If you're not into yoga pants or you just want something different, these fitted pants are adorable and they also come in regular, tall, and petite sizes. There are several colors available as well.  Put these pants with the orange tank top and the field jacket and you have a great outfit!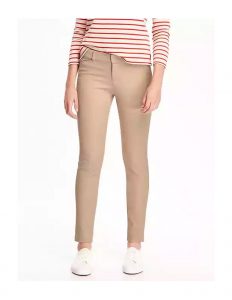 I always like to have a cute pair of sneakers with me just in case and these Keds are super cute. They go with yoga pants, jeans, khaki's, and shorts, and are available in a few different colors. Classic white is my favorite.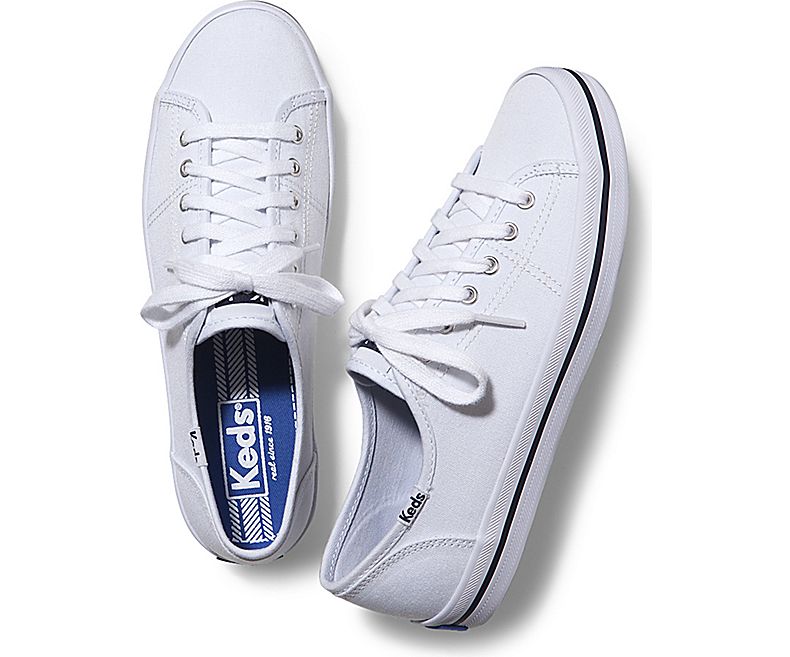 Don't forget to bring your baseball mom bag for all of the stuff you'll need to carry!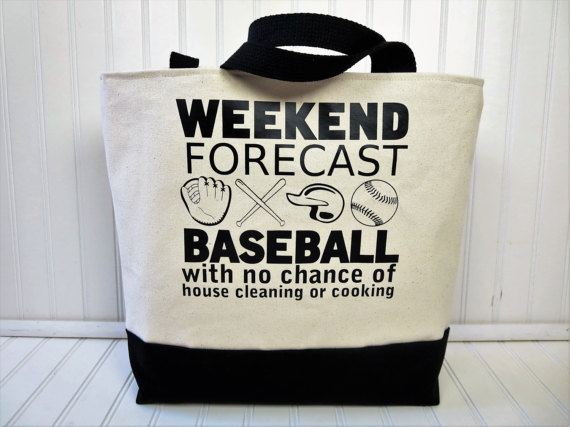 There are so many options of what to wear to baseball games, and we don't have to sacrifice comfort for fashion and vice versa. We can look super cute and still be baseball moms. Just remember your layering for changing weather patterns at those long games and tournaments.  🙂
Check out my Pinterest page for a bunch of cute baseball outfit combinations: What to Wear For a Baseball Game
Share This: