A lot of people have gone further than they thought they could because someone else thought they could. ~ Unknown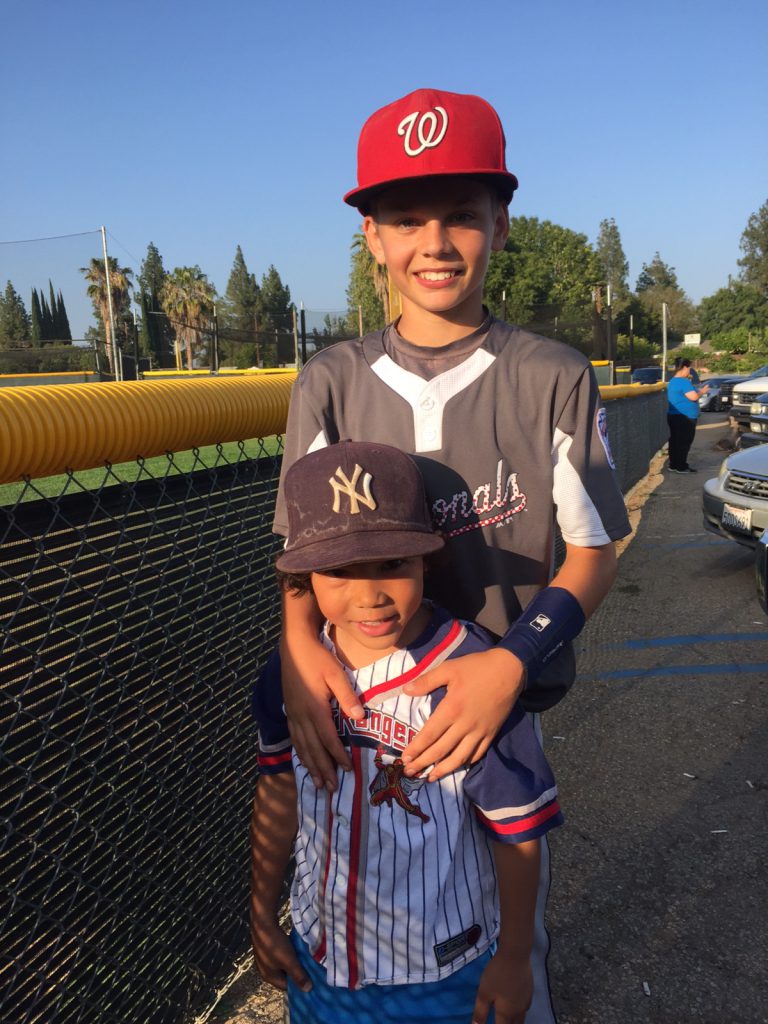 It's really great to see young players looking up to and admiring the older kids at the baseball fields. It's also very rewarding to see your older kids setting a good example for the younger ones. I love seeing the camaraderie the players of all ages share at the ball field and it warms my heart to see the younger kids jumping up on the older ones, following them around, and watching their games.
We should all be encouraging our older boys and girls to be mentors to the younger players, and explaining to them why being a mentor is important. Not only does it help the younger ones to see how to be respectful, and have good behavior, but it also builds self-esteem in the older kids knowing that someone looks up to them and admires them. It's also great for them to help by teaching kids good sportsmanship and showing someone how to be a team player.
The relationships between the different ages of kids is something I really love about league baseball. Being able to hang out at the field and grow bonds and lasting friendships was great for my kids. We are involved with travel baseball teams in California now, but there are still mentoring opportunities with younger siblings and lower division teams that my son practices with. I'm grateful that he has an opportunity to be a leader and is learning how to be a good role model.
Sometimes baseball leagues have clinic days where a knowledgeable person is teaching basic baseball skills and the older kids can volunteer to be helpers. I highly recommend taking them to these kinds of events to give them even more opportunities to gain confidence and they're great for developing youth leadership skills.
Many leagues have a Challenger division which encourages sports for special needs kids. High School boys and girls come out and help by setting up the field, helping the kids during the games, and cleaning up. This is a very satisfying activity for these high schoolers, they love the kids they work with, and it can also be a great youth volunteer opportunity.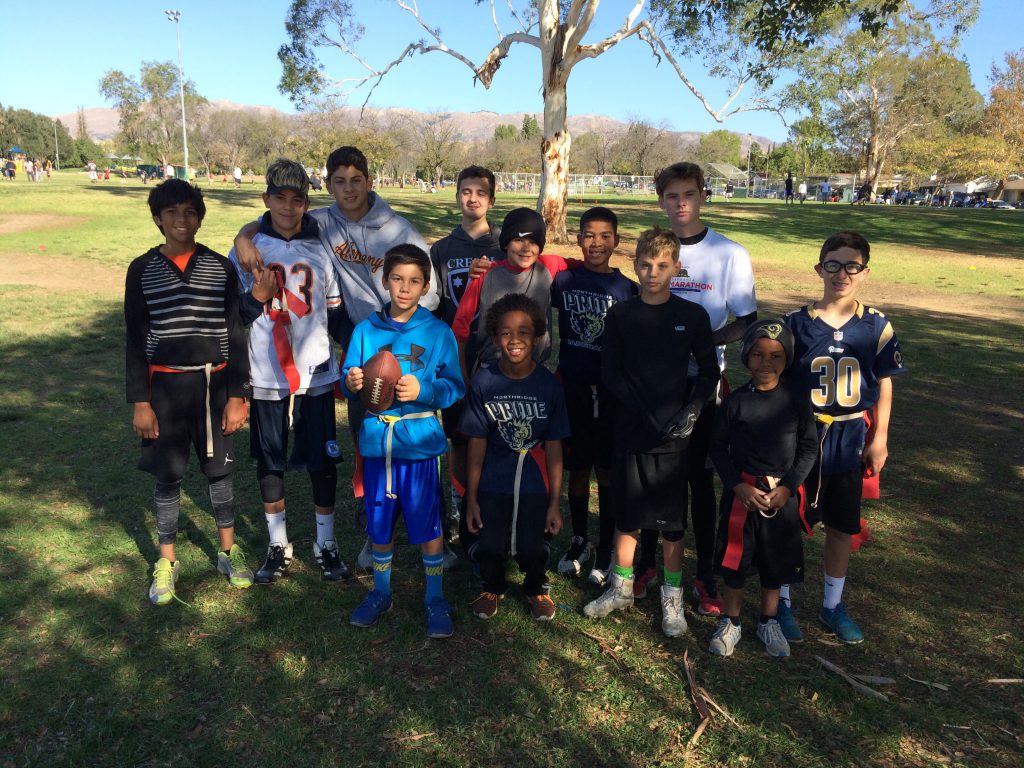 It's also great to have an annual tradition like a Turkey Bowl, where players of all ages are invited out to play flag football. It's a great bonding experience and a good way to get hungry for that turkey dinner.
These kids will grow up together and learn a lot from each other. Some of these kids may not have siblings and will get the chance to be a "big brother" or "big sister" to someone. It makes kids feel good to be looked up to and they relish in being able to be the "big kid".
Take the time to find some way your child can mentor a younger boy or girl. It could end up making a difference in someone's life.
Share This: