Guest Post by Scott Perry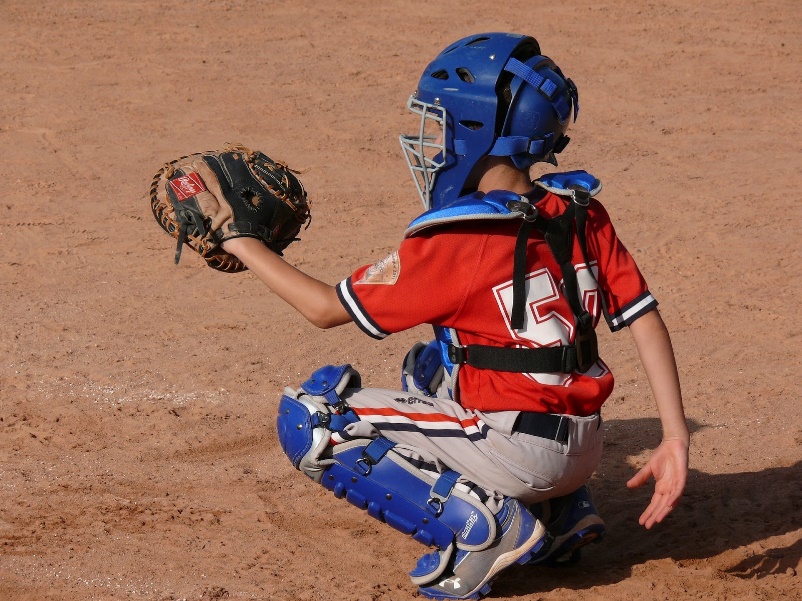 The catcher is a team leader, involved in every pitch and helping to control the tempo of the game. It is a very rewarding – and fun – position to play! 
Still, we can't say this without acknowledging the fact that catchers have one of the more dangerous jobs on the diamond. Their position behind the plate makes them subject to various injuries caused by wild pitches, foul tips, and even home plate collisions.  
One of the more feared of these potential injuries are head injuries, and more specifically, concussions.  
Though not as widespread as in football, the potential for getting a concussion is very real for catchers, even young catchers not yet playing at a super-competitive level.  
If you do a quick Google search for baseball catchers and concussions, you will no doubt see many articles and studies about the prevalence of concussions in catchers. In fact, one source I found states that in a particular sports medicine clinic, 60% of its baseball-related concussions are attributed to catchers.  
In light of this, I think all parents of catchers would agree that they should make sure their kids are as protected as possible on the baseball field.  
However, providing the best protection to your young catcher means looking beyond "traditional" catcher's gear. Yes, owning a really high-quality chest protector, mitt and leg guards is essential. 
But focusing specifically on the head – and on keeping it as safe as possible – is critical and should be an important area of focus for parents of catchers.  
Catcher's Mask or Catcher's Helmet? 
Catchers have two primary options for protecting their head and face behind the plate: a traditional face mask and skull cap, or a catcher's helmet.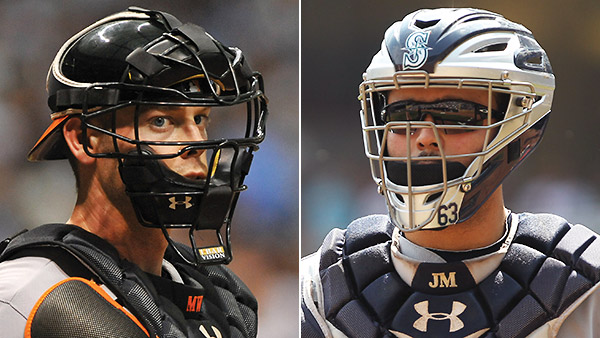 Catcher's masks have been a part of the game since the 19th century. Since then, they have been improved upon in terms of size, weight and materials used, resulting in a more comfortable and stronger mask than what existed in year's past. 
Catcher's helmets, on the other hand, are a relatively new innovation in baseball. First introduced in the 1990's by a catcher playing for the Toronto Blue Jays, catcher's helmets have greatly increased in popularity and usage over the last 20 years.  
The place where they are arguably most prevalent is at the youth level.  
Unlike catcher's masks alone, catcher's helmets provide superior coverage for the wearer as its design gives improved protection for the jaw, the ears, and the side and back of the head. They are also, generally, easier for younger catchers to use and to learn to catch in, since they come as one interconnected piece that can be easily put on and flung off. 

While arguments exist regarding the effectiveness of both the mask and the catcher's helmet, I personally believe that catchers below the high-school level should use a catcher's helmet instead of a mask. 
Indeed, many catchers at or above the high-school level (including in the MLB) also choose to wear catcher's helmets instead of masks. At the end of the day, it's entirely a personal decision on which to use. 
But for younger catchers in particular, using a catcher's helmet is the way to go.    
Suggestions on Improving Head Safety 
We've established that younger catchers should use a catcher's helmet. But which one? There are many different helmets currently on the market.  
The truth is, most catcher's helmets made today (especially those made by established brands) will provide an adequate-to-very good level of protection to the head and the face.  


But for this post, we want to go beyond that and identify the absolute best and most innovative helmet and related technology available to help and protect young catchers from head injuries – and particularly, concussions. 
One catcher's helmet that really stands out in this area is the Defender helmet, made by a newer company called Force3. This helmet is made with a "spring-cushion" assembly that is designed to absorb impact and prevent the head from excess recoil.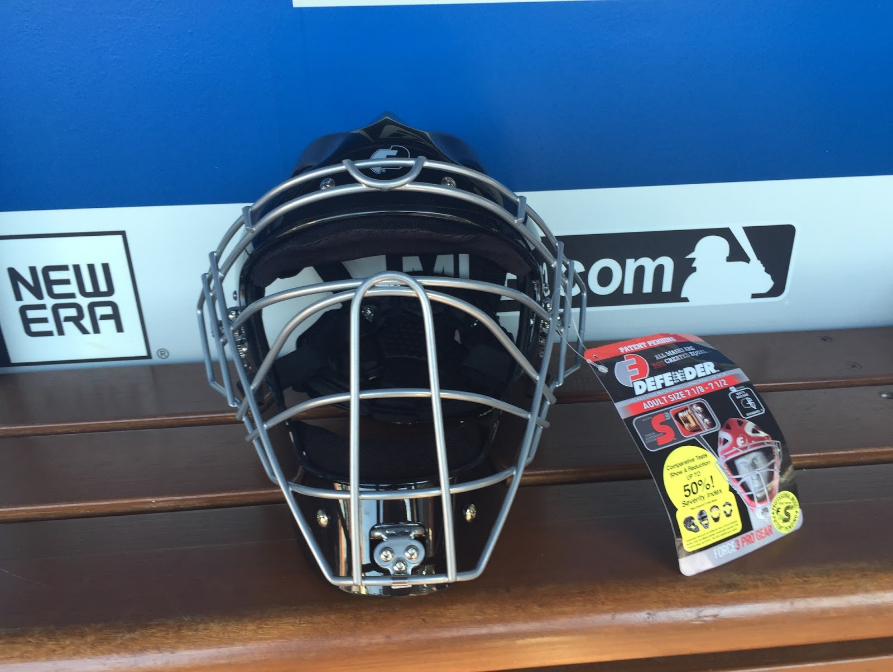 The innovative design of this helmet really stands out and is being noticed by parents and catchers concerned with limiting their exposure to potential concussions. In fact, a number of MLB Catchers are starting to use the Force3 brand as well. 
Another innovation that can help reduce the risk of concussions behind the plate is the Solo by a company named Unequal Technologies. The Solo is a padded helmet liner that has a proprietary design aimed at absorbing and distributing impact. 
The neat thing about it is that the Solo can fit in any catcher's helmet (it can be trimmed) so it can serve as a good upgrade, or add-on, to an existing catcher's helmet. 
Wrapping it up 
It is our job as parents to make sure our kids are safe when they take the field – especially, if your child is a catcher. While the position is super important, fun and challenging, there is a certain degree of risk involved playing behind the plate. Unfortunately, the potential – while small – for getting a head injury does exist. 
There is no "silver bullet" that can totally eradicate all risk involved in playing catcher. The good news is that modern catcher's gear has evolved in a way that helps to mitigate such risk.  
Even better, new tools have been invented that focus exclusively on providing advanced protection to the head and face. The Defender helmet and the Solo helmet liner are two examples of such tools.  
Parents of catchers would do well to give these tools closer consideration. 
About the Author 
Scott Perry is the founder of Catchers Home, a website dedicated to baseball and fastpitch softball catchers. Catchers Home provides instructional and educational articles for catchers, as well as reviews of all types of catcher's gear. Check out his site over at www.catchershome.com.  

Share This: