Sports man caves are always super popular. We could also call them woman caves because I would love to have one of these myself. I found a few photos of some really cool and even spectacular baseball-themed sports rooms that you will love.
I love this baseball rug and I love the openness of the room with the recessed ceilings. And check out the bar stools made from stadium seats. It's definitely one of the best baseball man caves I've ever seen.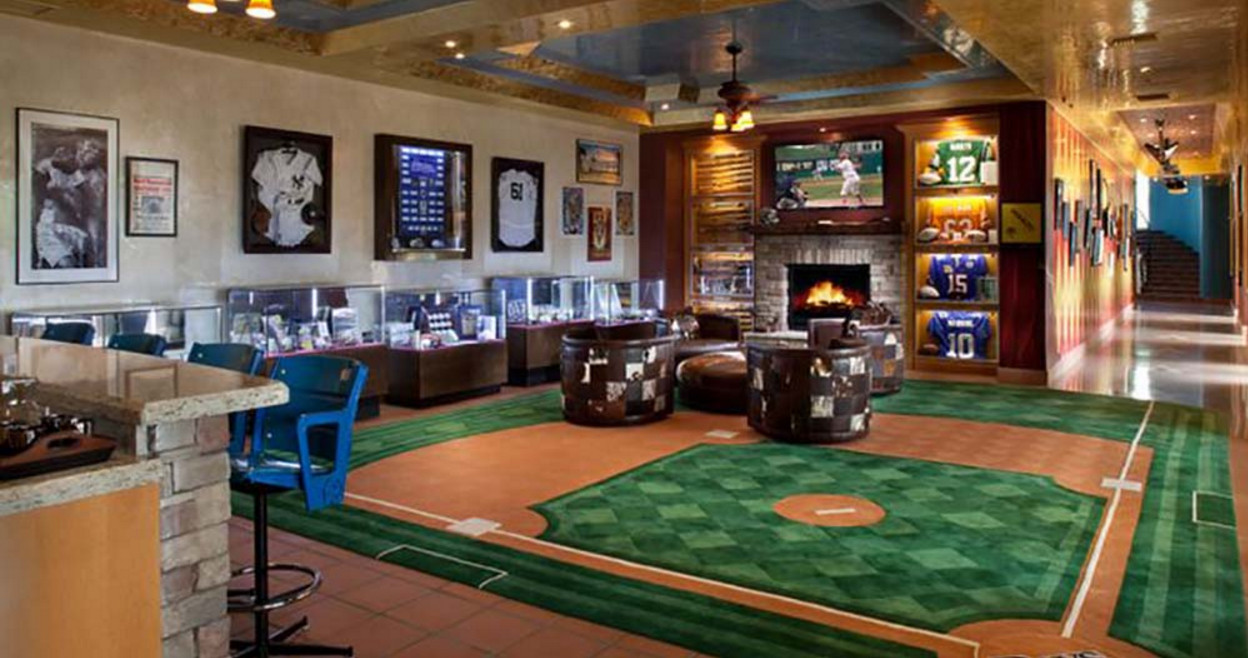 What an awesome, cozy game room for playing pool and hanging out. I really like the high shelf with the bobblehead collection, and conversational layout of the seating area. Nice touch on the bats next to the fireplace.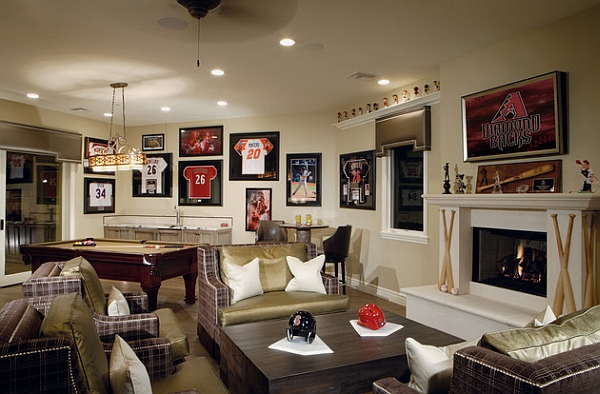 Looks like someone's got a cozy escape room to hide out in. This Mets fan did a great job with the space by hanging display cases for bats and baseballs.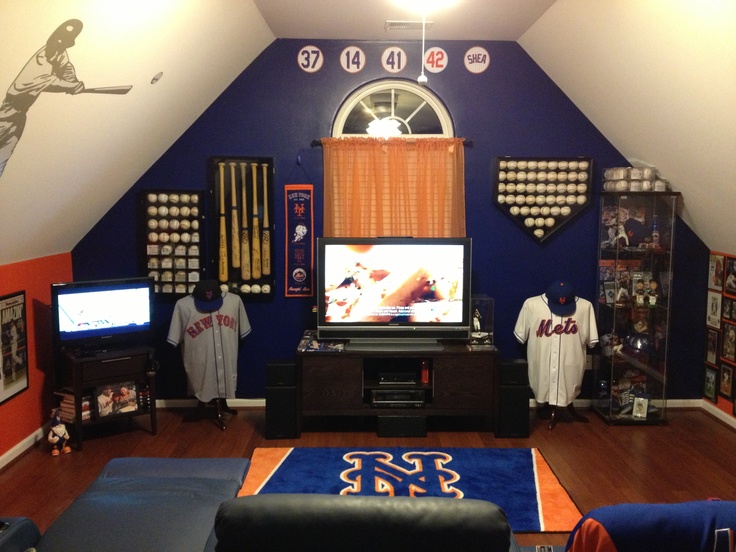 The baseball bat rack adds a great touch to this room, and the lit shelves display custom baseball items and baseball memorabilia.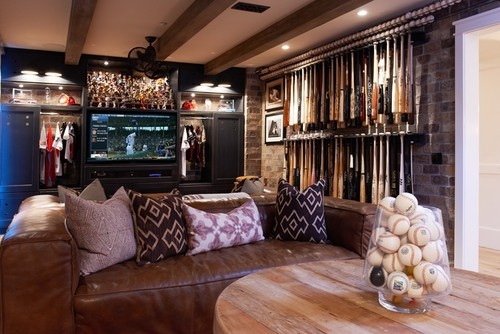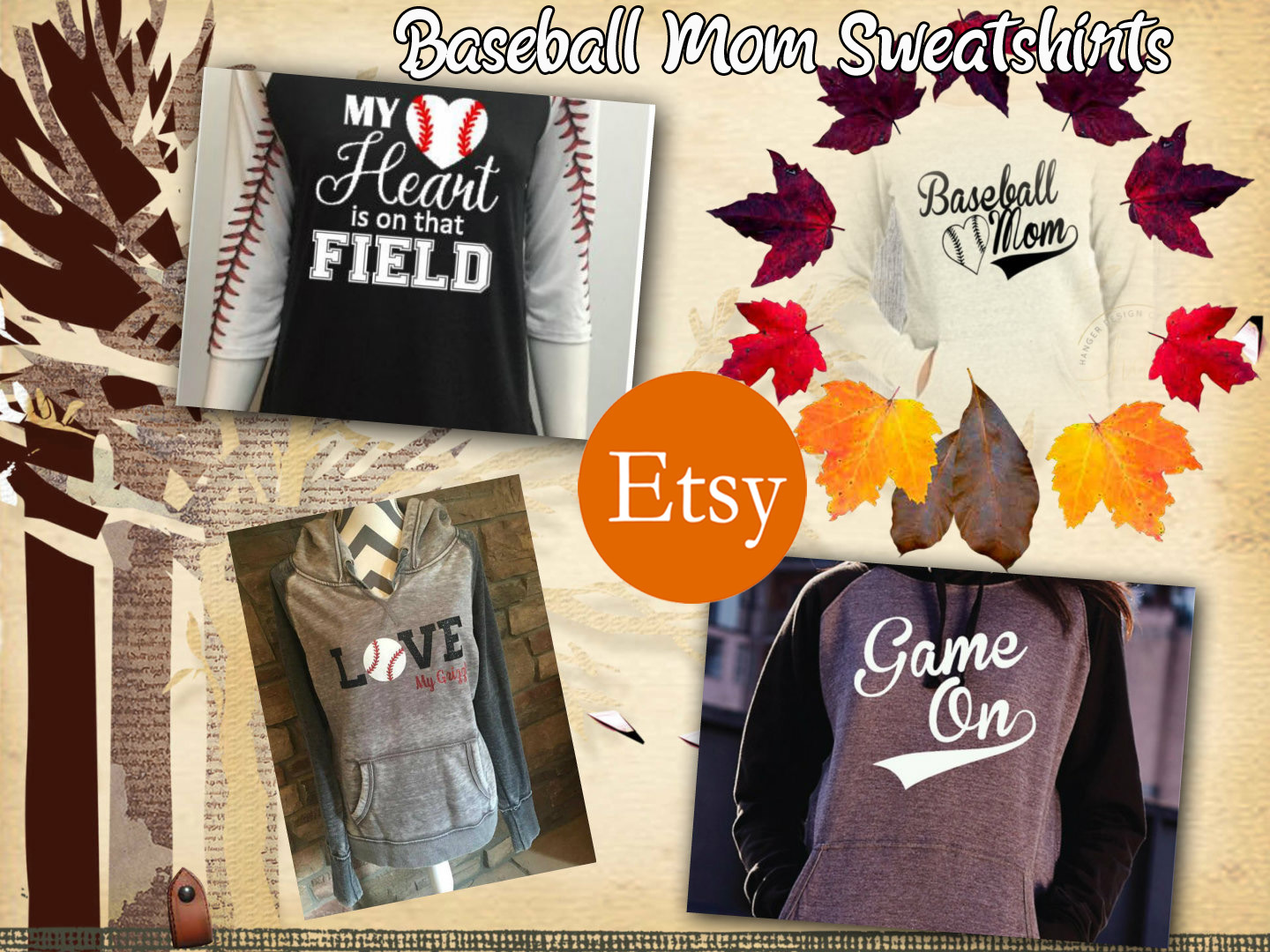 An awesome way to create a theater style room is to have different levels for chairs and sofas. Having display cases for sports jerseys makes the room look like a gallery. Love it!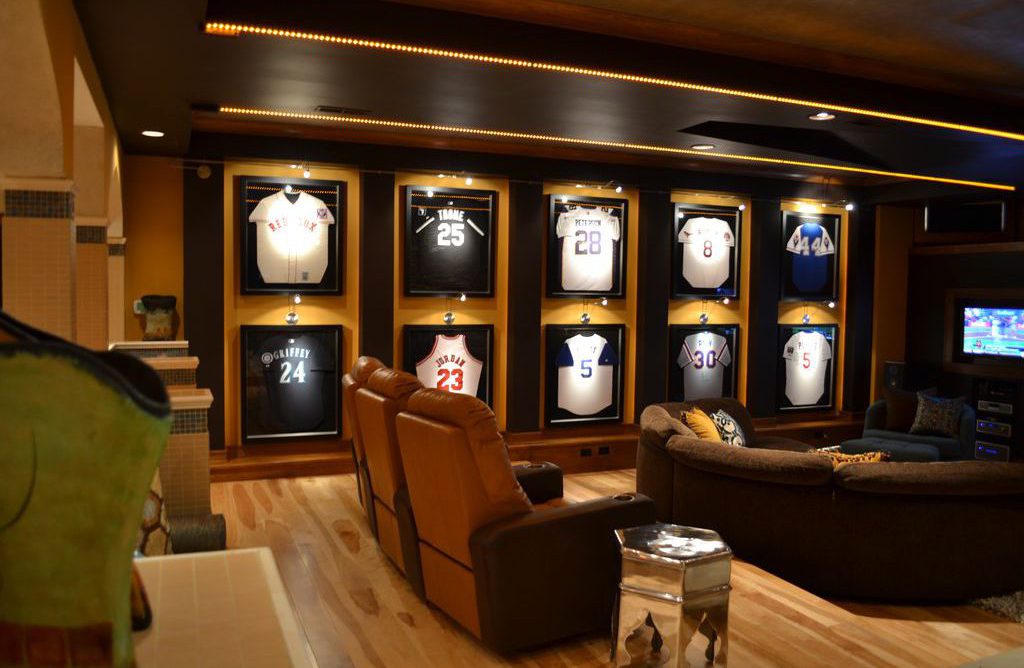 You can have a man cave anywhere…just make an extra bedroom into a man cave with your collection of baseball treasures, including autographed baseballs and jerseys. Awesome!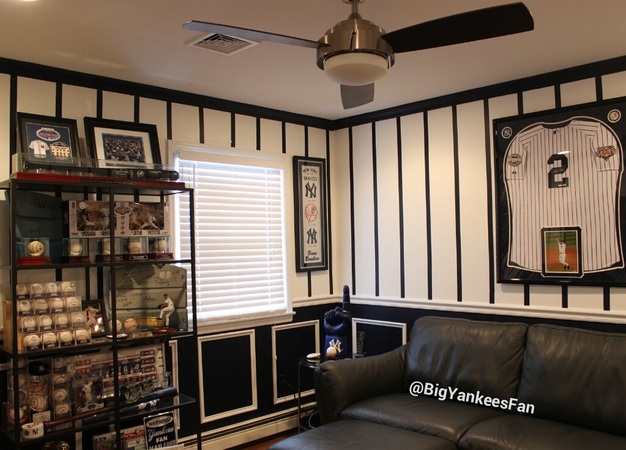 A diehard baseball fan used an area in the garage for his man cave and also uses it for the gym. I wonder if the baseball cap display goes all the way across. Genius!
In my opinion, every man cave should have a bar to sit at. It gives the illusion that you're at a sports bar and makes it that much more fun. I love the three TV screens so you can watch multiple sporting events. Added bonus for the arcade style video game.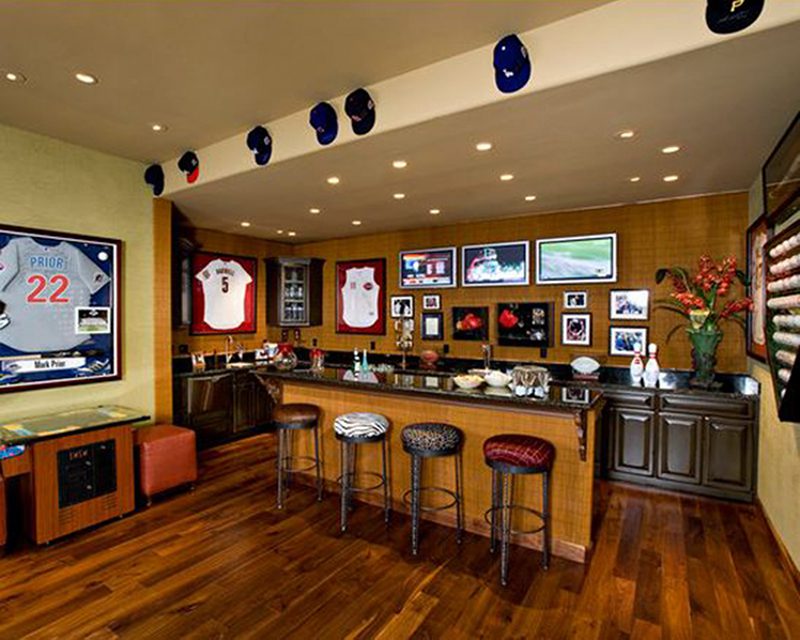 Wouldn't you love to kick back in these home theater chairs and watch some games?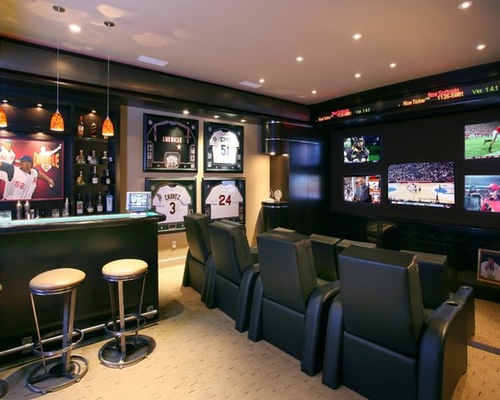 Another example of how to use garage space for a game and sports room. Notice they left the ceilings open and still have storage cabinets above the flat screen TV.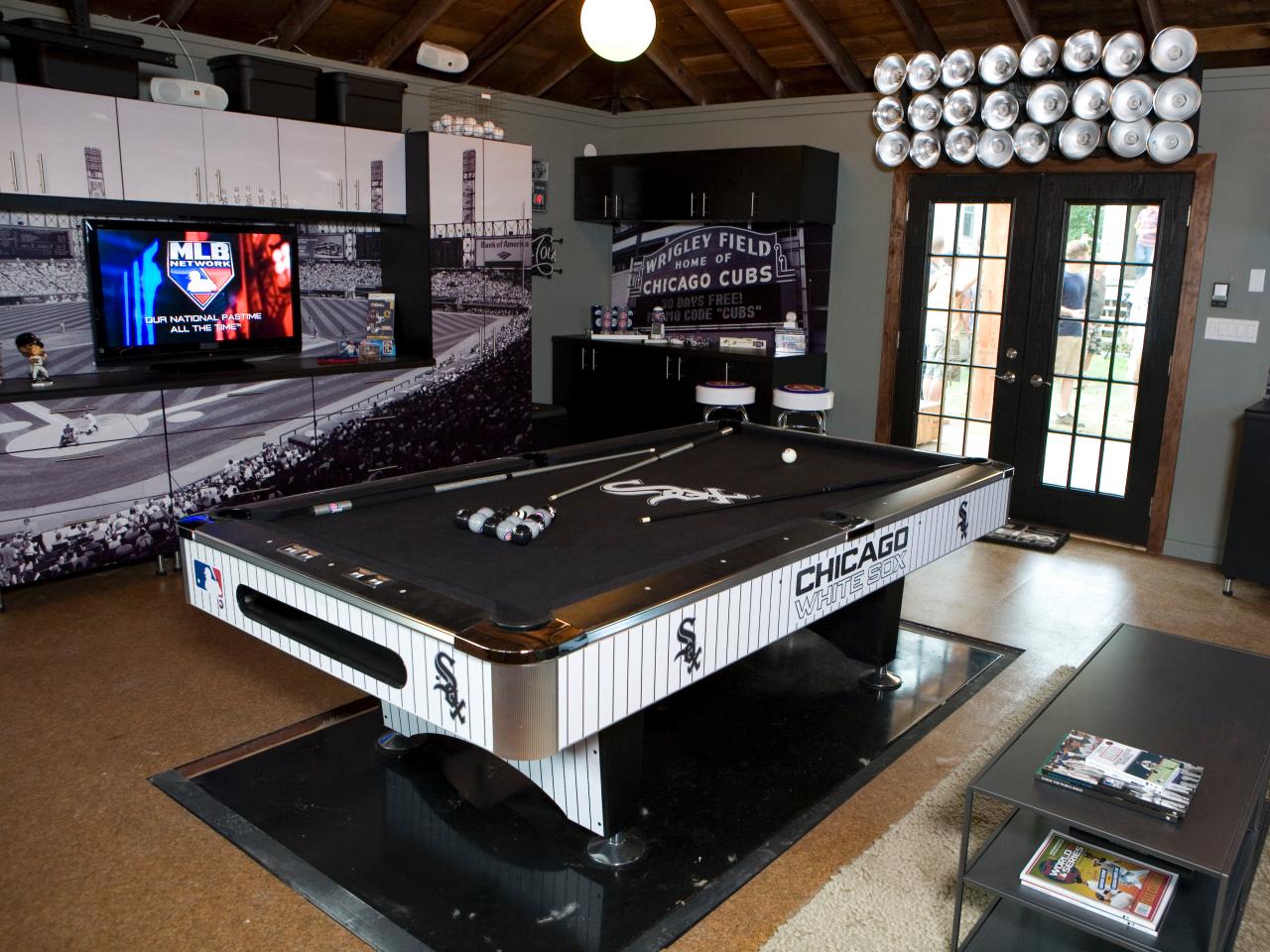 Yet another cozy little space to display your prized collections and hang out.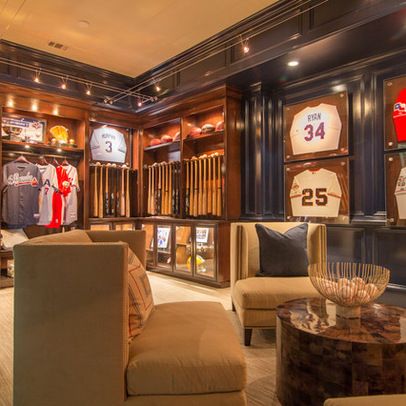 Check out the incredible Rawlings leather glove chair in this room. And the baseball scoreboard poster is a nice touch, too.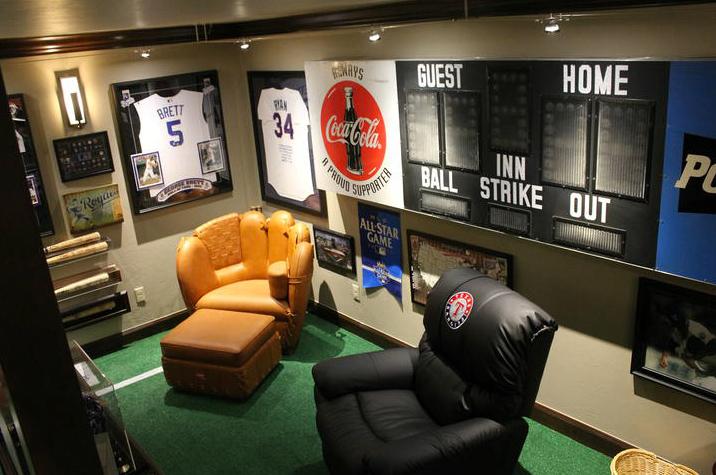 I would love to have meetings in this office or conference room. The collection of baseball cleats is a unique addition to the display cases.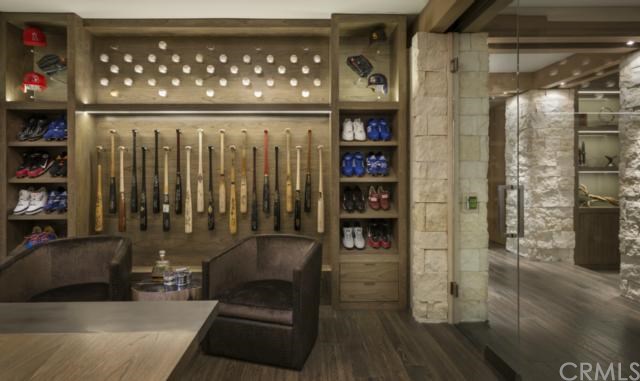 One of my favorite design ideas is adding something directly from a ballpark like these baseball stadium seats. This old school man cave also features a really nice display cabinet filled with a collection of baseball goodies.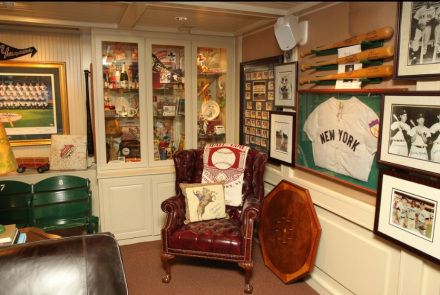 Have a spare bedroom? Why not turn it into a baseball getaway where you can hang out and watch the games?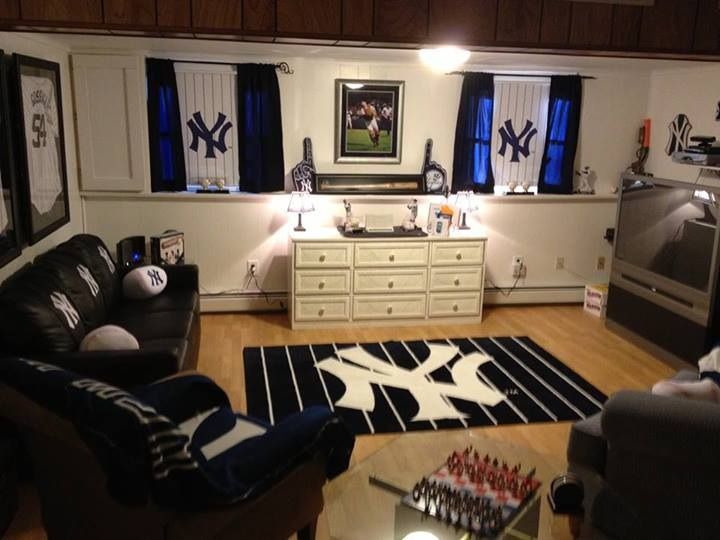 Pretty sweet setup here with the projector showing games against the stadium wall canvas. I really like the clean look with the theater chairs.
This might be my favorite. Just imagine if you could have a warehouse with a batting cage and a pitching area, with a bar in the background. Fantasy man cave!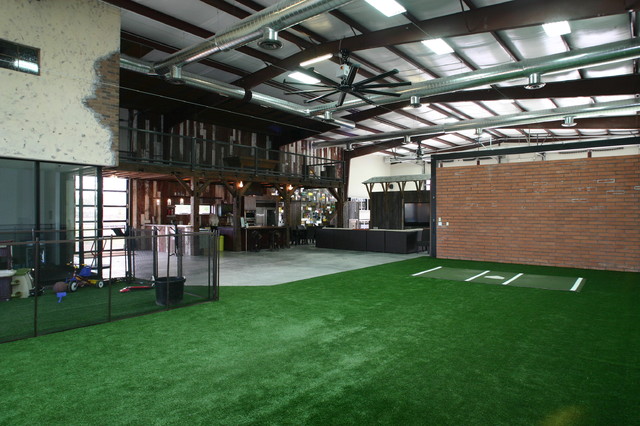 We don't have many basements here on the West Coast and I miss having all of the extra space to have another room. This is a great use of basement space to make a baseball-themed hang-out.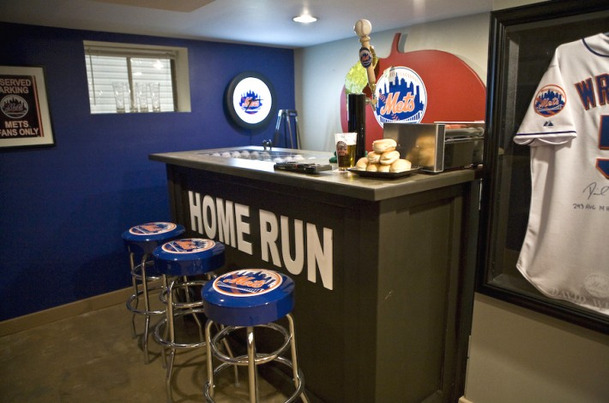 So simple yet striking. I'm still trying to figure out how they got the wall mural so lit up. I'm guessing it's painted and they have a spot light on it. Either way it's LIT!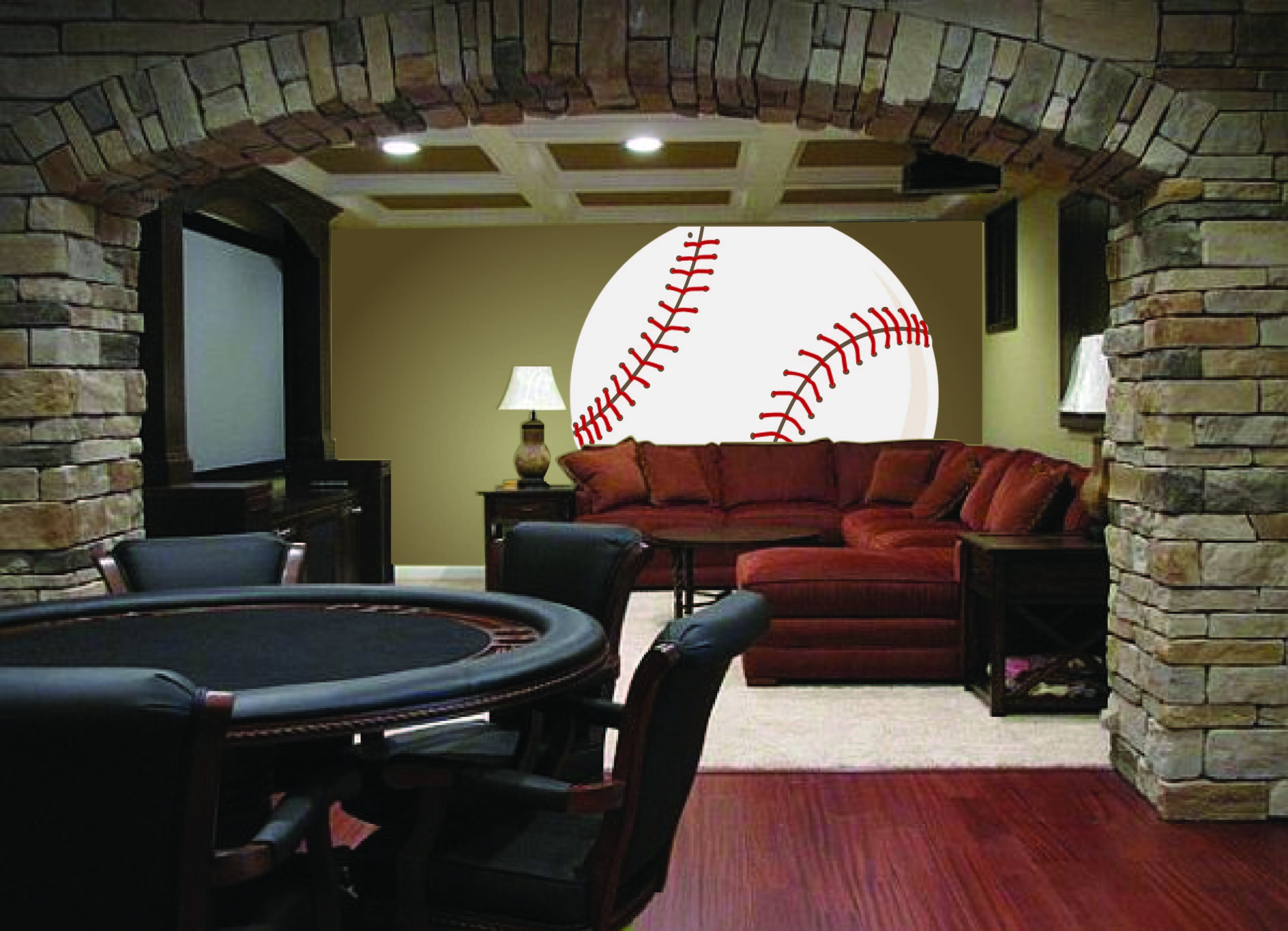 These giant wall decals are available in several different sports teams, logos, athletes, stadiums and more. Incredible!


Share This: