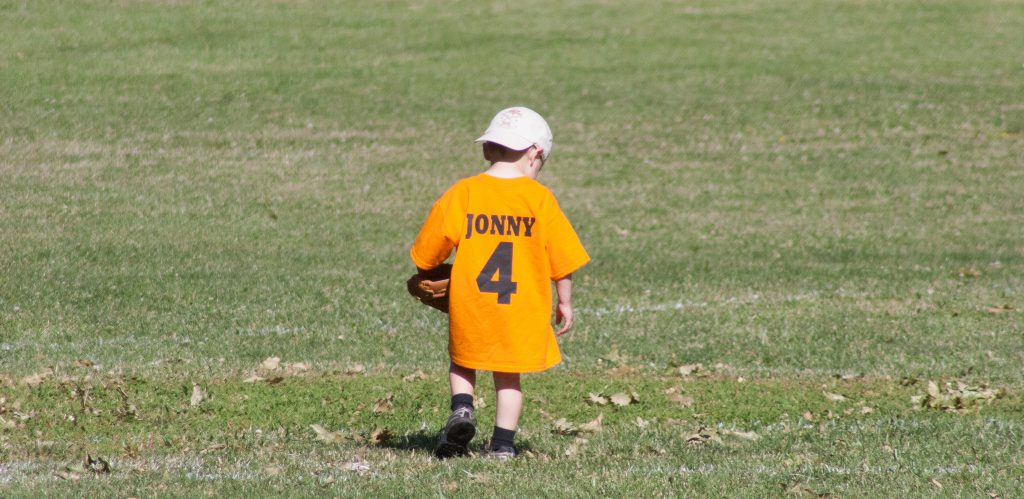 If I have one regret about my baseball mom past, it's letting my sons hear me express my thoughts about them playing in the outfield. I've been a baseball parent for 14 years now, and I sure wish someone had told me back when I started to just love whatever position my boys were playing, and keep my mouth shut.
Seems intuitive to do that right? But when you're starting out with your kids in baseball, coaches, other parents, and players make it clear that the infield is the place to be. You hear other parents saying, "I just don't want my kid 'stuck' out in the outfield", and you start feeling like you don't want that either.


The outfield can be very boring for kids in tee ball and the younger divisions. Many of the kids can't hit the ball out there so the kids in the outfield tend to get a little distracted by grass, bugs, games in other fields, etc., and it can cause them to lose interest. But as they get older, there are opportunities to make some spectacular plays, and kids learn to improve their throwing and ball tracking skills playing outfield.
And the older they get, the more important it becomes to have fast, talented players in the outfield who know what to do when they get the ball and can make good throws. We know that some of the best players in the MLB are outfielders, so it helps to encourage your kids to follow their careers if they play in the outfield.
Yeah, it's really cool to be a catcher or a shortstop, but Mike Trout and Bryce Harper play outfield, and they're two of the best in the game. Watching those guy make spectacular over-the-shoulder catches is pretty awesome and seeing those can give your outfielder something to strive for.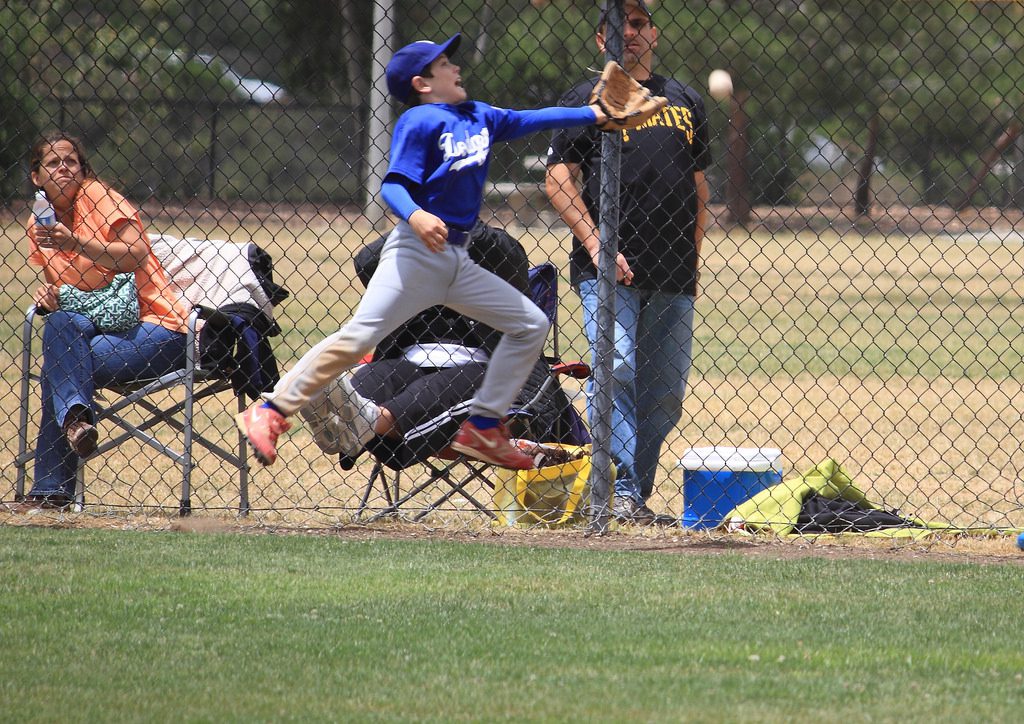 And it's not just in baseball. A lot of kids dream of playing quarterback, receiver, goalie, or other high-profile positions, but not everyone's skills are suited for those. Every spot on a team is part of the puzzle that helps them win, so wherever they play, they have a chance to make a difference in the game.
Whatever your kid's position is, learn to love it and you have a better chance of your kid loving it too. Encouraging words about how focused they were or what a great play they made could make all the difference. And PLEASE don't ever use the phrase "stuck in the outfield".  You'll be way ahead of me.
If you liked this article, you might enjoy reading: 10 Lessons from Baseball That Can Help Your Child's Mental Growth

Share This: